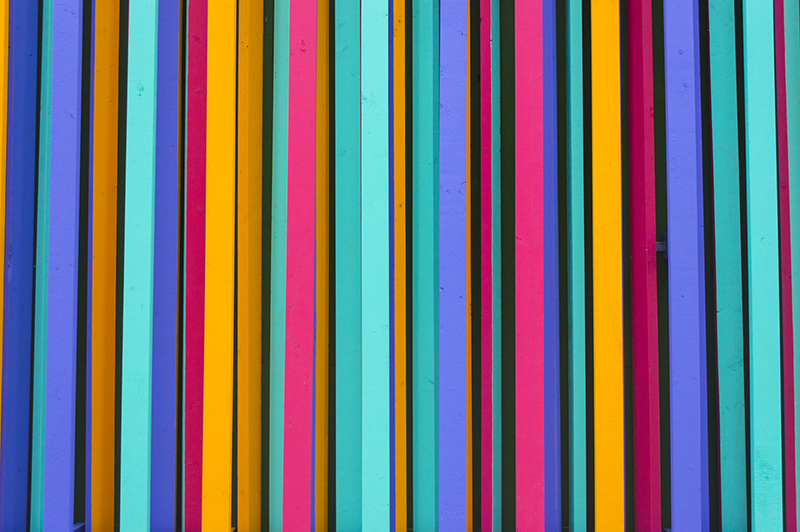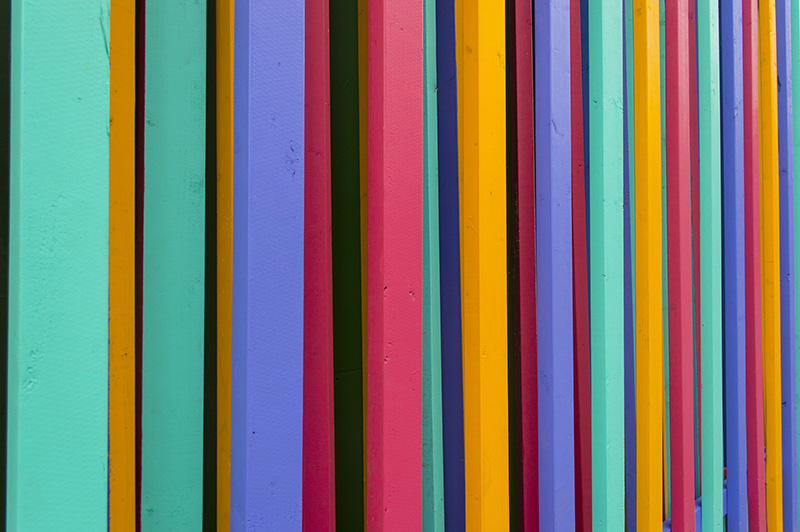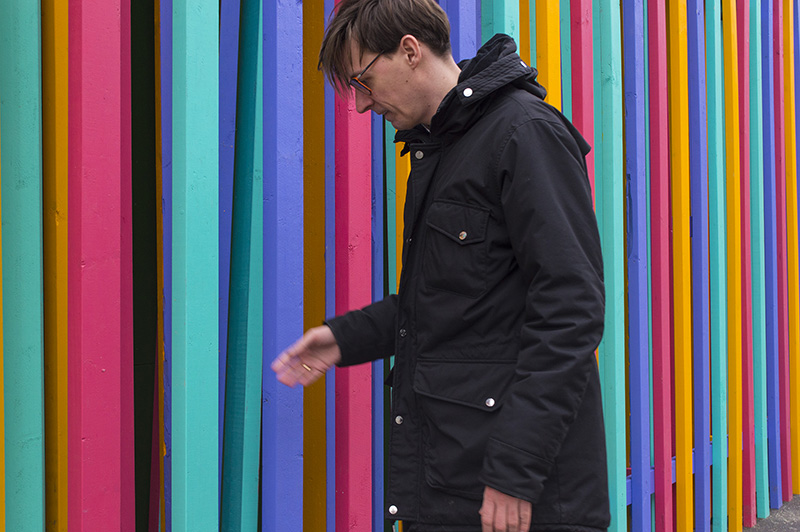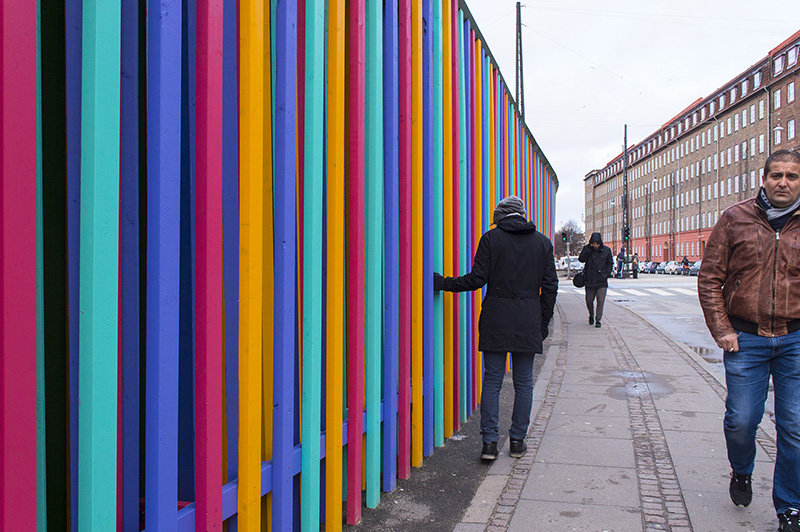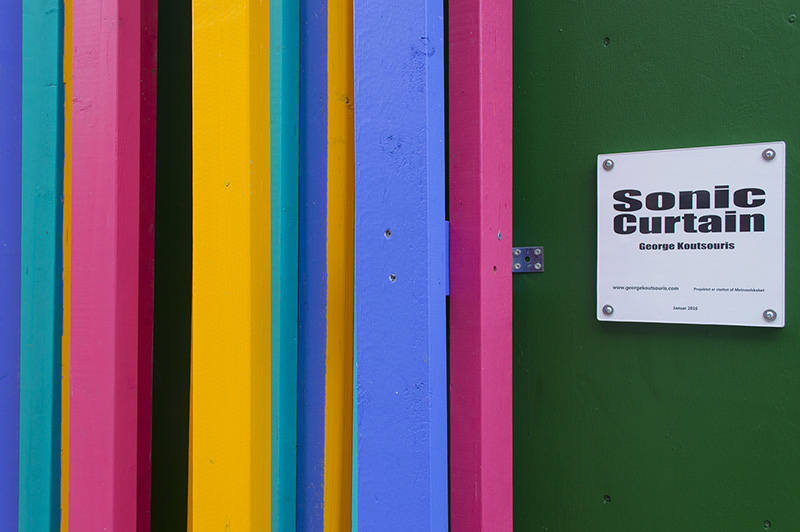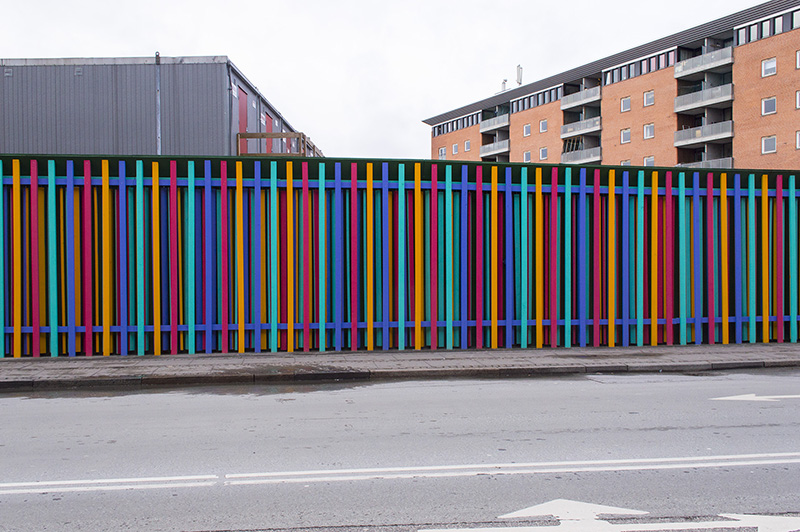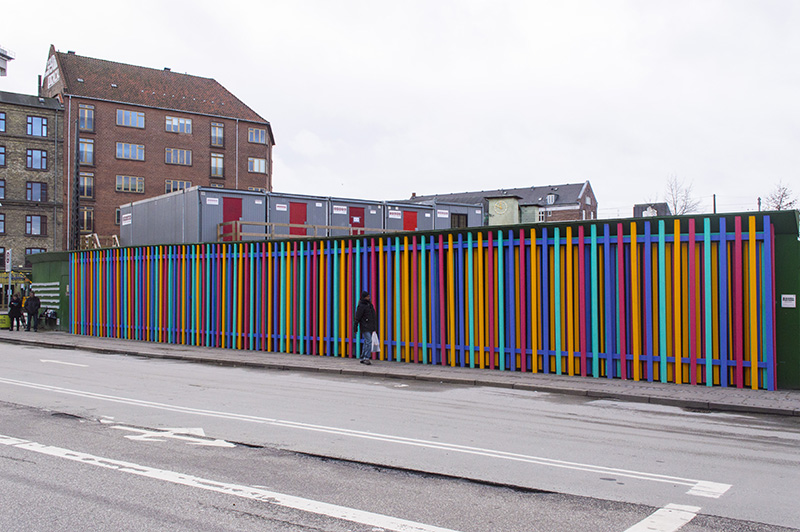 Nørrebro Station, Copenhagen, Denmark. January 2016 – present.
Wood, industrial components, paint.
Dimensions: 27m x 3m x 30cm.
Assisted by Marina Stelina Siani, Petros Sianis.
Project commissioned and supported by Metroselskabet I/S.
Won the Hegnspælen 2016 jury prize.
A group of 25 light-weight rotating propellers creates a kinetic-sound installation that brings the soundscape of seashore into the city centre. The propellers are mounted on the Metro plywood construction fence at Rådhusplasen, Copenhagen. They are able to rotate about their axis by a soft breeze, independently from each other. During the rotation a roaring sound is produced giving the impression of sea waves breaking on a stony beach full of shingles.