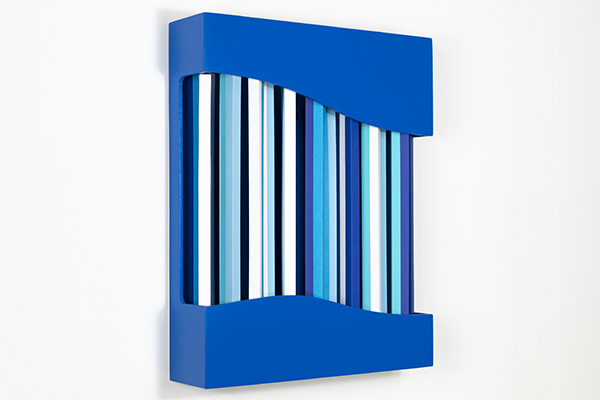 Previous Next Previous Next Previous Next Wall sculptures She loves the sea Copenhagen, Denmark. November 2021.Polyurethane paint on Plywood, coloured acid-free cardboard, strong polyester thread.Dimensions: 40cm x 50cm x 10cm. Description A kinetic sculpture, activated by air currents. Nineteen multi-colored rectangular tubes are hung from a strong thin thread, in an elaborate way that offers […]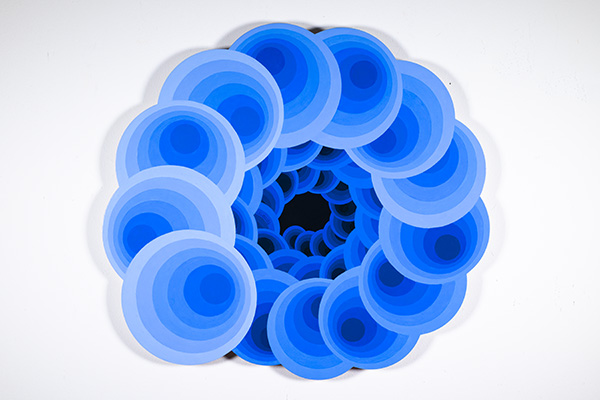 Previous Next Previous Next Paintings Deep blue Hand-painted acrylic on flat MDF construction, Varnish. Dimensions: 58 cm x 62 cm x 2cm. Unique. Description The work is meticulously hand-painted on a plywood cutout to reveal depth and perspective – even though flat. However, after careful inspection, it can be seen that light and shadows are […]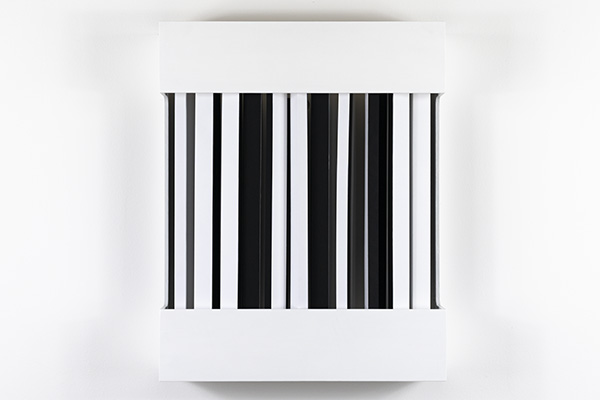 Previous Next Previous Next Previous Next Wall sculptures Endless consumption II Copenhagen, Denmark. November 2021. Polyurethane paint on Plywood, coloured acid-free cardboard, strong polyester thread. Dimensions: 40cm x 50cm x 10cm. Description A kinetic sculpture, activated by air currents. Nineteen black-white rectangular tubes are hung from a strong thin thread, in an elaborate way that […]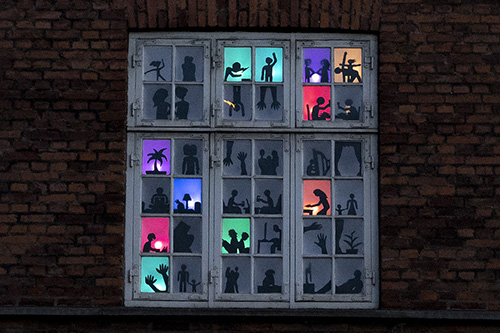 Previous Next Previous Next Installations Lock down Copenhagen, Denmark. May 2021. Paper, cardstock, LED lights, control board, programming . Variable dimensions. Description The work is inspired by children's narrations and drawings during the lockdown periods in Copenhagen.⁠ ⁠⁠ Part of the project 'Mindre end støv', in collaboration with composer Alexandra Hallen and choreographer Ingrid Tranum Velasquez.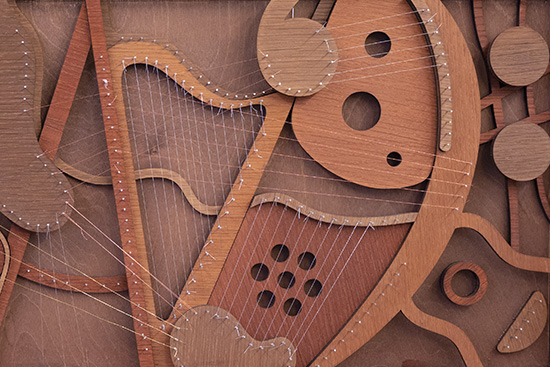 Previous Next Previous Next Initial sketches Sculptures Tension (proposal) Copenhagen, Denmark. May 2021.Scale model for a permanent work at the new Rødovre Music School. Finalist at open-call competition. Rødovre Municipality, Denmark. 2021. Scale model: Veneered plywood, stain, glue, wire. Dimensions: 100cm x 40cm. Scale 1:5.  Full scale work: solid wood, strings, mechanical components. Dimensions: 5m […]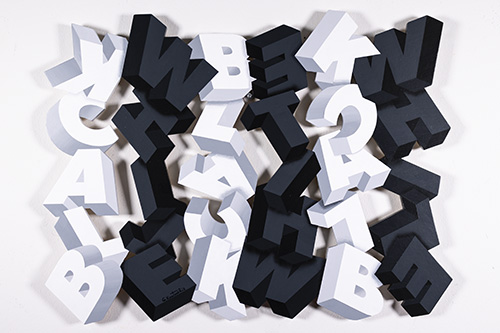 Previous Next Paintings Colors of equality Hand-painted acrylic on flat MDF construction, Varnish. Dimensions: 60 cm x 43 cm x 2cm. Unique. Description Difference is only a matter of perception. A semiotical artwork where meaning and wording are reversed. A flat plywood cutout is hand-painted in such a way to reveal depth and create an […]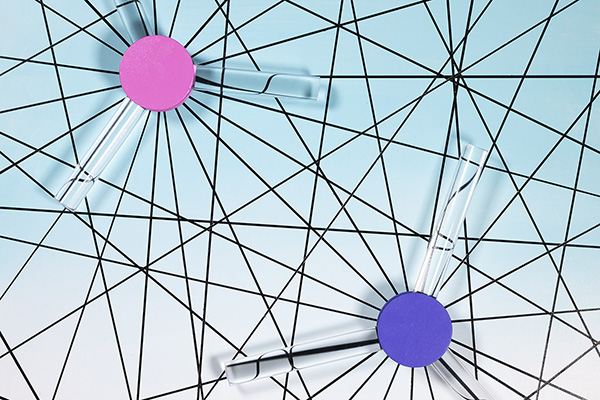 https://georgekoutsouris.com/wp-content/uploads/2021/10/MetaConnections_Video.mp4 Previous Next Variations Wall sculptures Metaconnections(Μετασυνδέσεις) Proposal for competition organized by Public Electricity Company, Athens, Greece. October 2021. Acrylic and varnish on plywood, plexiglas rods, mechanical components, electric motors, electronic board, programming, power supply.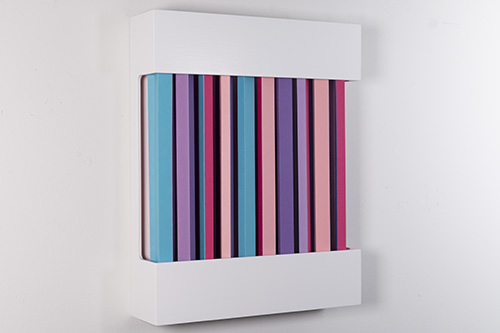 Previous Next Wall sculptures Fruitful discussion Copenhagen, Denmark. September 2021. Polyurethane paint on Plywood, coloured acid-free cardboard, polyester thread. Dimensions: 40cm x 50cm x 10cm. Description A kinetic sculpture, activated by air currents. Two rows of coloured rectangular tubes out of carboard are hanged from thin cotton line. The tubes can rotate with the slightest […]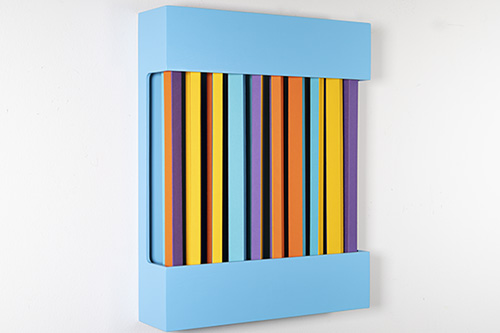 Previous Next Previous Next Wall sculptures Vividness Copenhagen, Denmark. September 2021.Polyurethane paint on Plywood, coloured acid-free cardboard, polyester thread.Dimensions: 40cm x 50cm x 10cm. Description A kinetic sculpture, activated by air currents. Two rows of coloured rectangular tubes out of carboard are hanged from thin cotton line. The tubes can rotate with the slightest air […]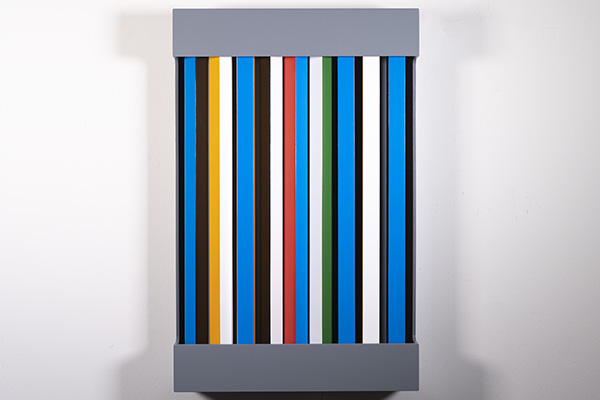 Previous Next Previous Next Previous Next https://georgekoutsouris.com/wp-content/uploads/2021/09/VideoInterferences.mp4#t=112 Wall sculptures Παρεμβάσεις (interferences) Polyurethane paint on wood, mechanical and electronic components, electric motors. Dimensions: 72cm x 47cm x 10cm. Won the 2nd prize at the competition '200 years after the Greek revolution of 1821', organized by the Municipality of Athens and newspaper Athens Voice. Athens, Greece, November – December 2021. Description […]