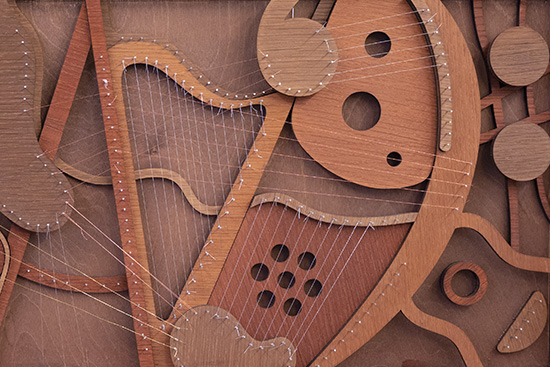 Previous Next Previous Next Initial sketches Sculptures Tension (proposal) Copenhagen, Denmark. May 2021.Scale model for a permanent work at the new Rødovre Music School. Finalist at open-call competition. Rødovre Municipality, Denmark. 2021. Scale model: Veneered plywood, stain, glue, wire. Dimensions: 100cm x 40cm. Scale 1:5.  Full scale work: solid wood, strings, mechanical components. Dimensions: 5m […]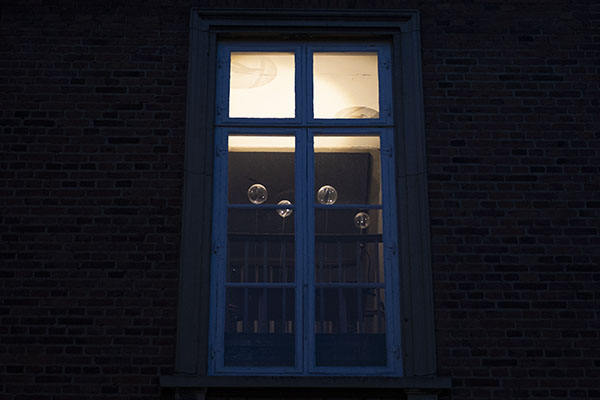 Sculptures Smitteboble Copenhagen, Denmark. May 2021. Polyurethane spheres, steel wire, paper, motors, programming, lights. Variable dimensions. Description The work is inspired by children's narrations and drawings during the lockdown periods in Copenhagen.⁠⁠⁠Part of the project 'Mindre end støv', in collaboration with composer Alexandra Hallen and choreographer Ingrid Tranum Velasquez.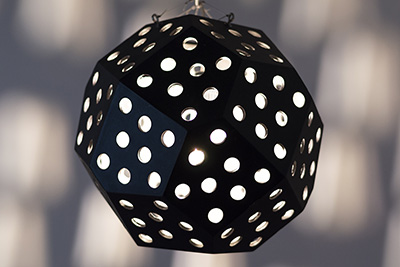 Sculptures 152 light dots on polyhedron Copenhagen, Denmark. September 2018.Black MDF, steel fasteners, steel rope, light bulb.Diameter: 30cm.Part 1 of 8.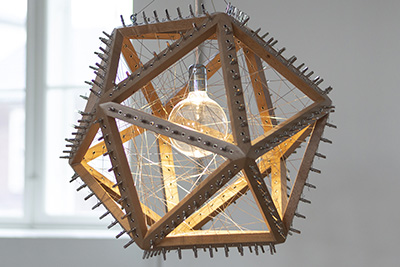 Previous Next Previous Next Sculptures A silent instrument Copenhagen, Denmark. June 2018.Beechwood, glue, stainless steel string, tuning pins, light bulb, steel rope.Diameter: 50cm.Part 1 of 8. Description The work is a continuation of 'A string kaleidoscope'. The same musical instrument devices, such as strings and tuning pins are used, but this time to create a […]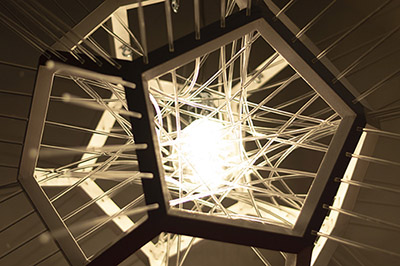 Previous Next Previous Next Sculptures Eucleidian-non Eucleidian Lamp Copenhagen, Denmark. February 2018.Beechwood, acrylic paint, acrylic rods, steel fasteners, steel rope, light bulb.Diameter: 100cm. Description The work is an exploration of Euclidean and non-Euclidean space. The straight lines of a regular dodecahedron are intersected by transparent lines which are curved in the center of the dodecahedron. […]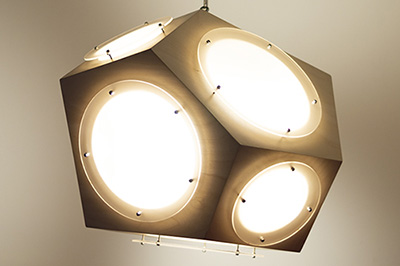 Previous Next Previous Next Sculptures Illumination Copenhagen, Denmark. February 2018.Birch plywood, acrylic glass, stainless-steel fasteners, steel rope, light bulb.Diameter: 40cm. Description This is an object in my exploration of art and design, using mathematical and geometrical forms. Nine circular holes are made on the sides of an enneahedron (a polyhedron with nine sides), letting light […]