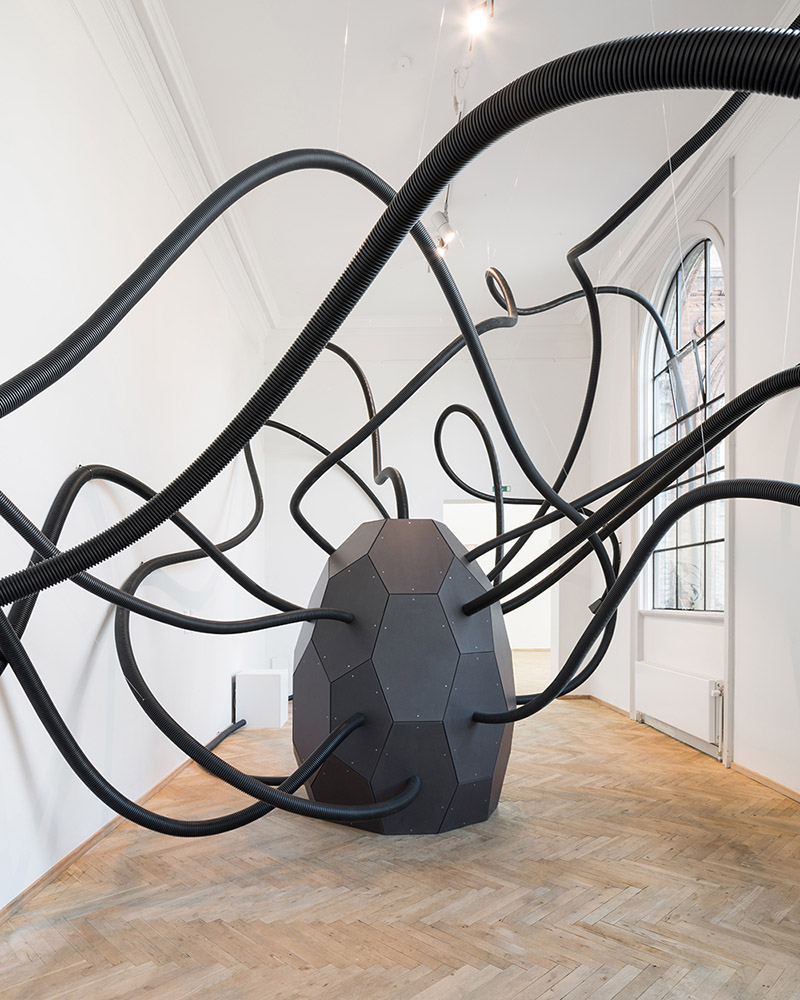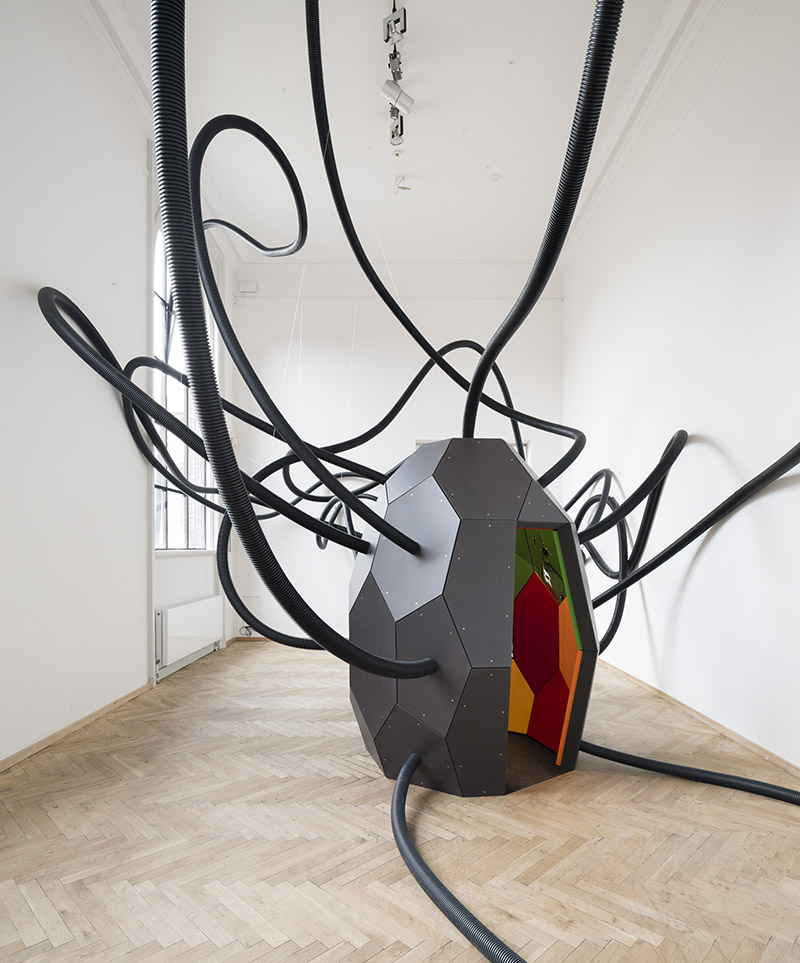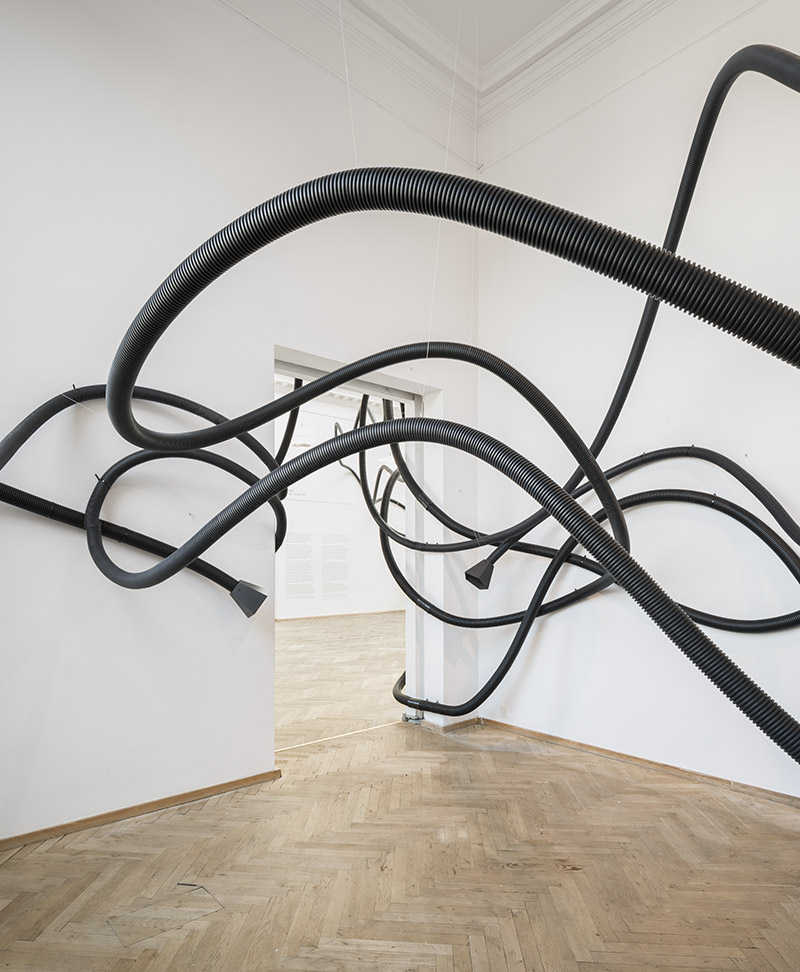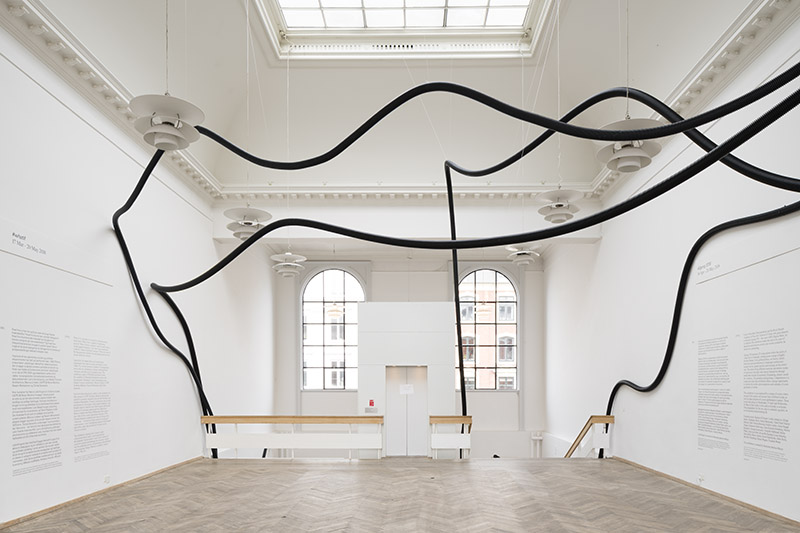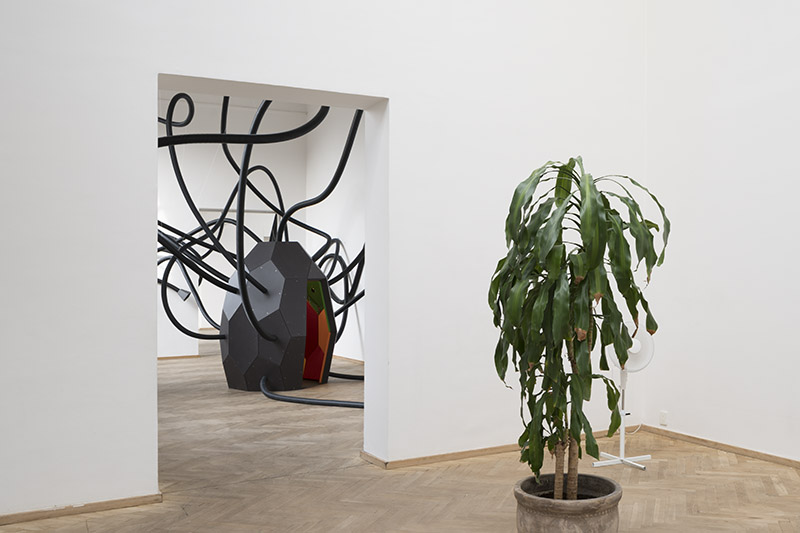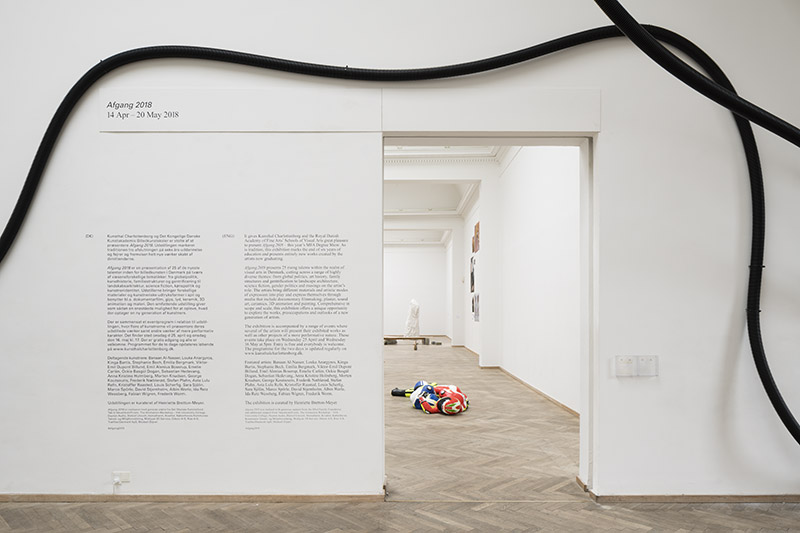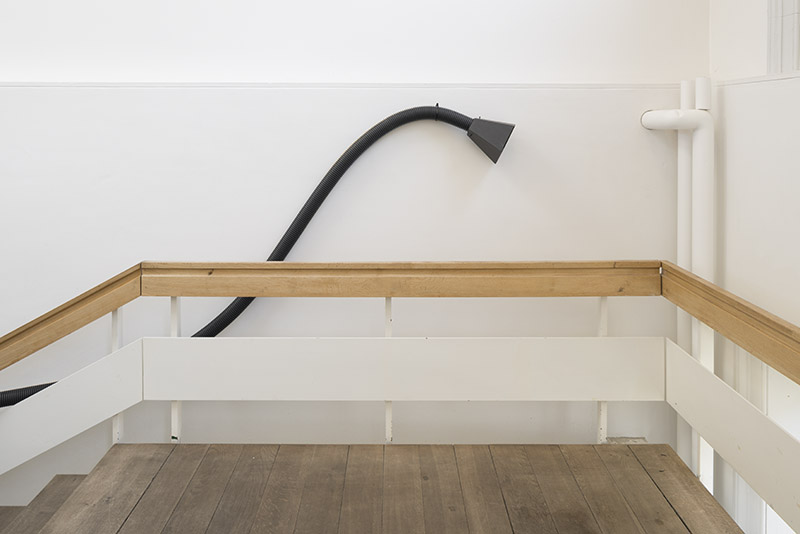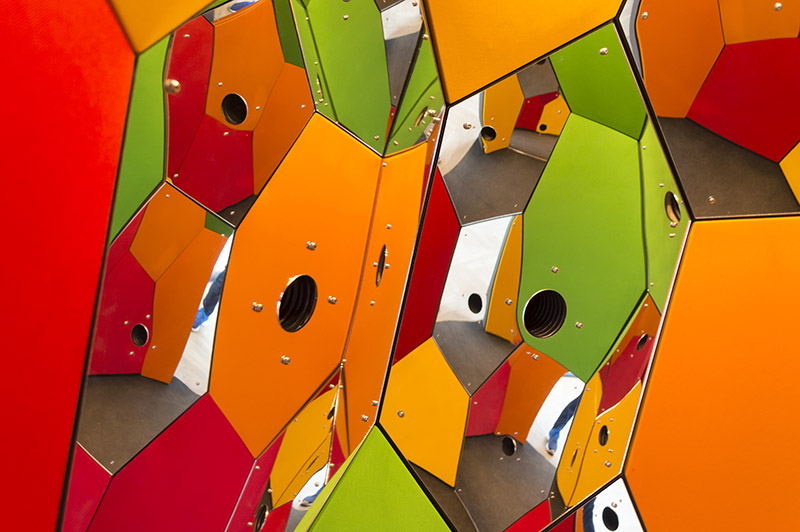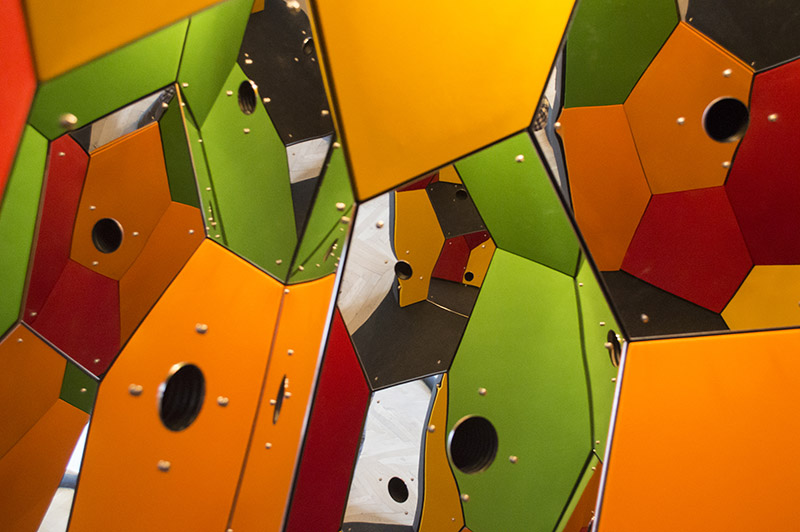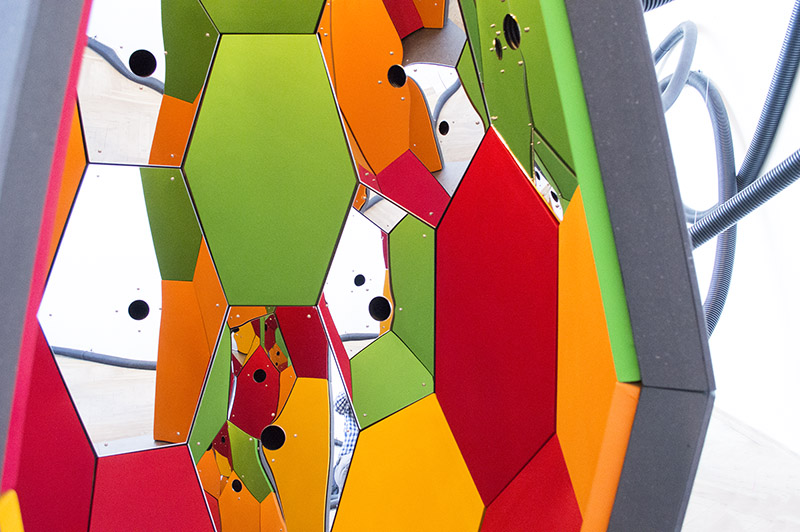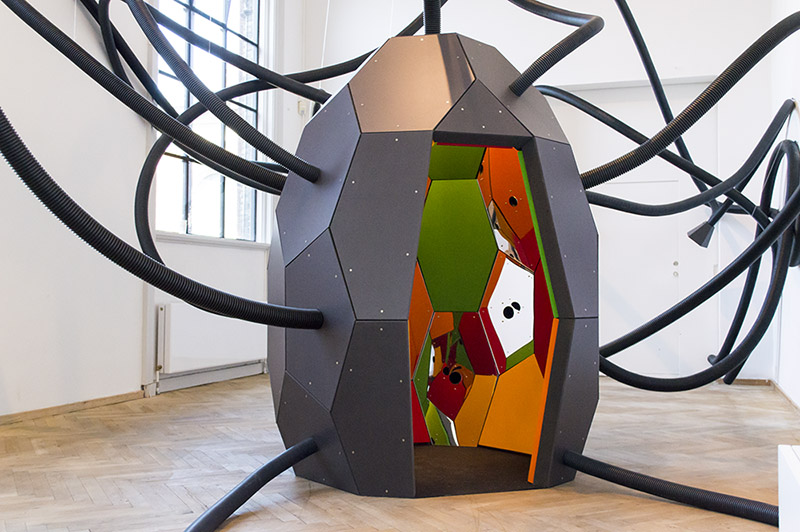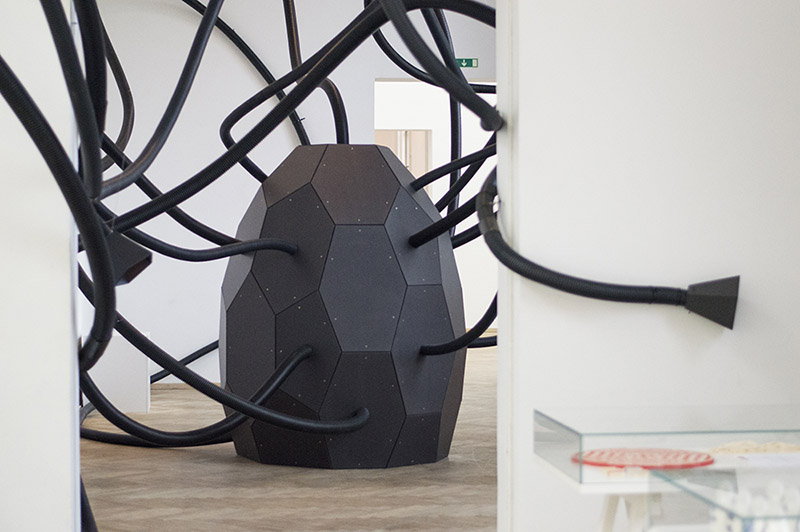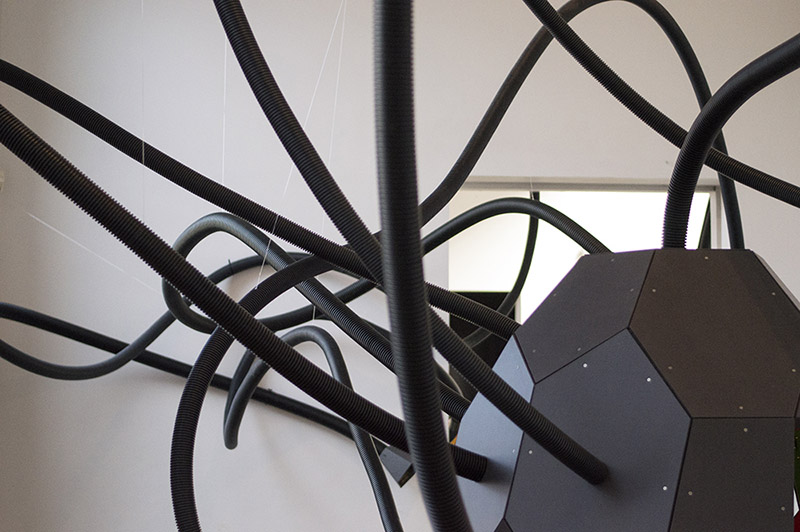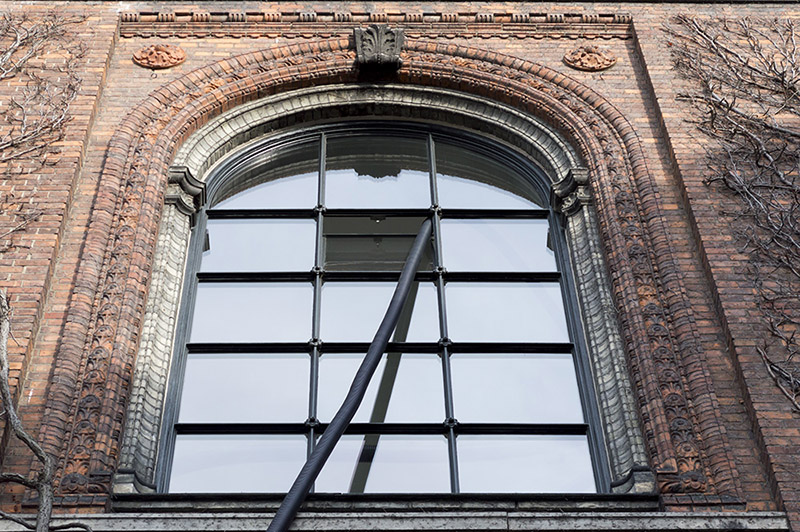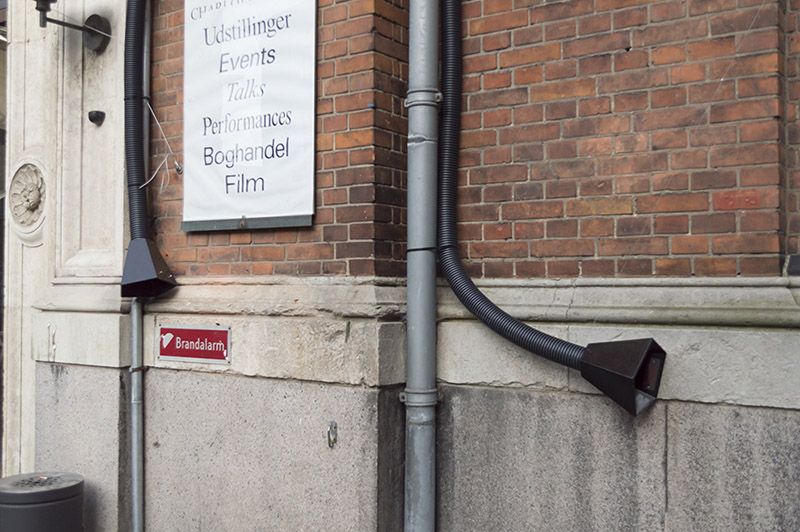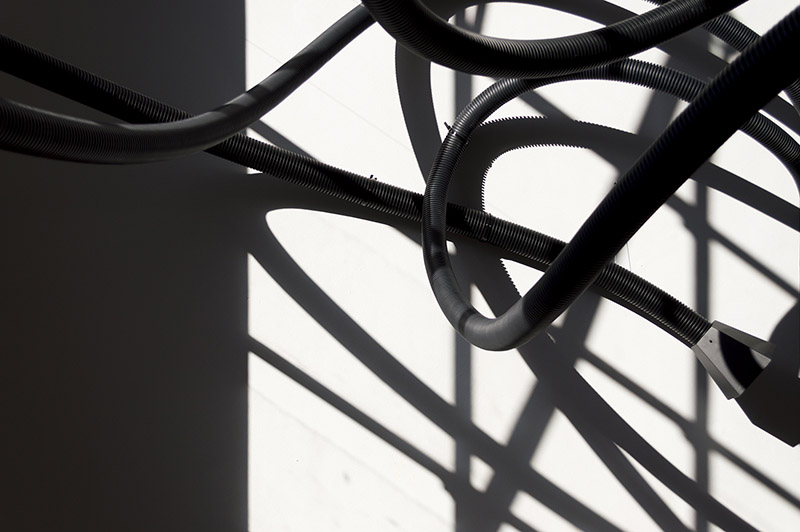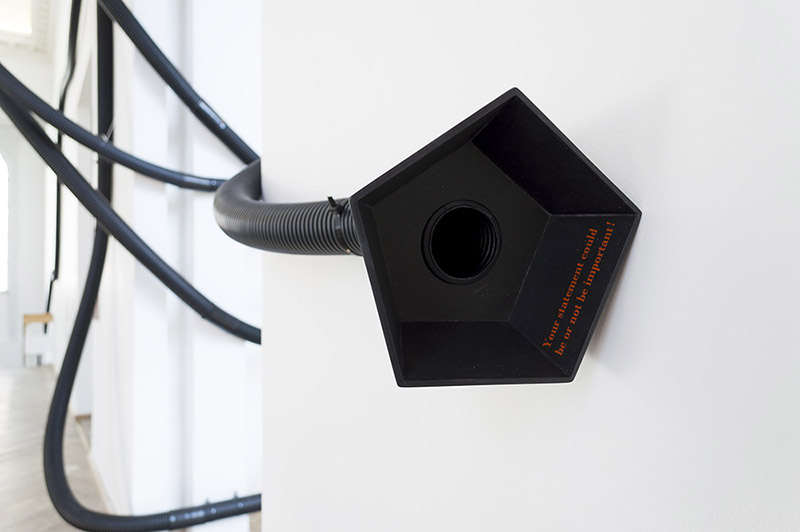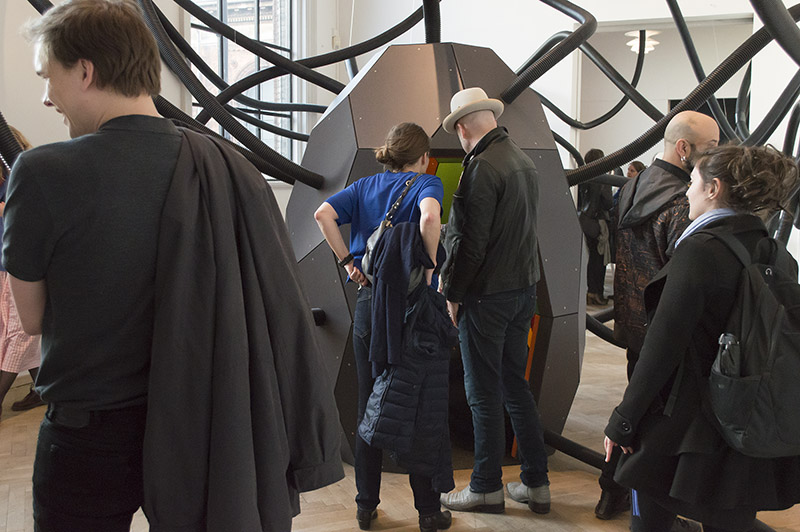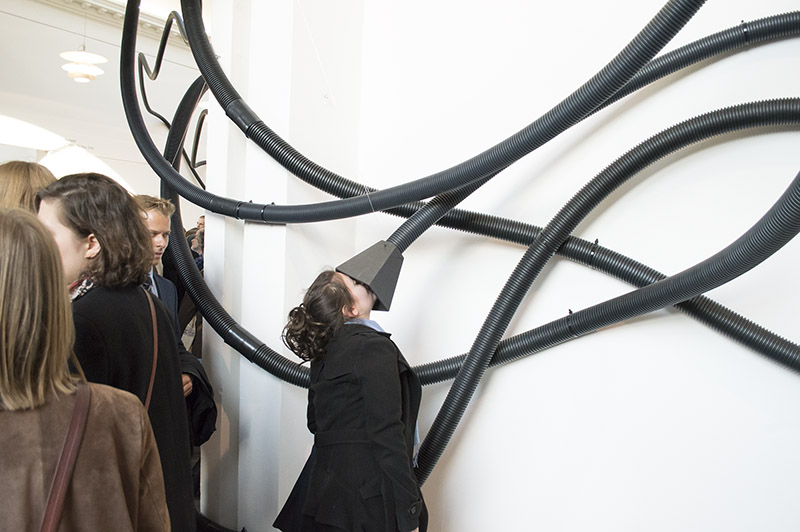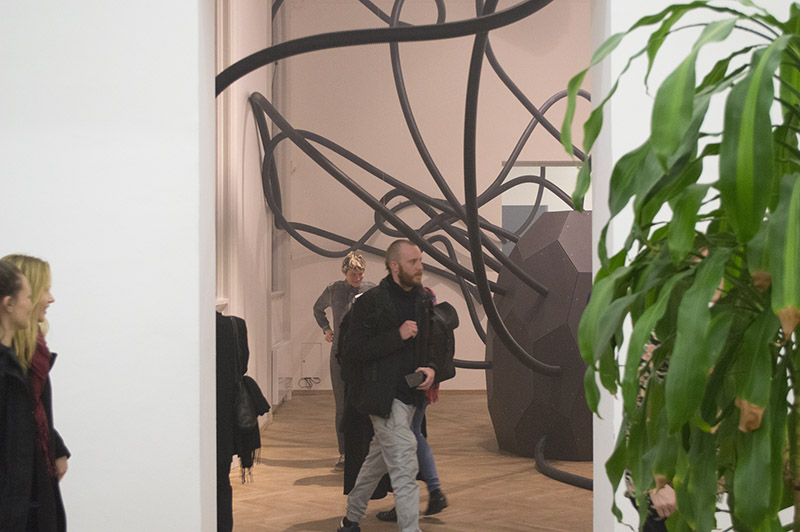 Kunsthal Charlottenborg, Copenhagen 2018.
Plastic cable pipes, normal and black MDF, wood, varnish, sustainable sound absorptive material, acoustic fabric, acrylic mirror, steel fasteners, clear line, 8-channel electroacoustic installation (loudspeakers, microphones, PC, 15' real-time echo composition), text.
Dimensions variable.
Sponsored by Dietzel Univolt, Dayton Audio, 
Akustikstoff.com, Homatherm, TræfiberDanmark ApS, Odeon A/S, Rias A/S.
Installation assisted by Petros Sianis.
Thank you to:
Christos Dokolas, Yujin Jung and Marina Siani.
A 'strangers attractor' is rough, but mathematic.
It expands, it connects, it brings strangers together.
It is a technical object with soul;
an egg that encapsulates your individuality and protects you
until the moment you are exposed to the world.
It is a space of voices that echo your mind.
The work was exhibited as part of the MFA graduation show 2018 of the Royal Danish Academy of Fine Arts (Afgang 2018).
It is an interactive sound sculpture-installation. It consists of an oval-shaped, dome-like chamber, with a multiple sound-echo system built in, and long pipes that spread out of it and occupy different spaces at Kunsthal Charlottenborg.
Visitors can step in the acoustically semi-isolated chamber and be immersed in an unpredictable collage of voices that arrive through the pipes when people from outside activate them. Vice versa, people inside can speak to the pipes through the mirrored holes and thus activate this 'sound machine' from the interior. Noone can see each ther though. When people speak inside, soon they realize that their voices are multiplied and arrive as echoes at different times, from different directions. This 'sound illusion' is caused by a real-time echo producing system, which is invisibly built-in the walls of the chamber.
'A strangers attractor' can be considered as a technical parasite that alludes to the industrial, technological and infrastructure spreading of our times. Yet, its role is to connect instead of 'polluting'. It connects spaces through sound that can travel physically in the pipes – both ways – from and to the chamber.
Planning, negotiations and arrangements for installing the work in the MFA graduation group show became an integral part of the artwork, since even if attempted to be restricted it tends to invade different spaces, as much as technical objects invade our (social and cultural) environment. Rough, industrial elements such as pipes, which are normally hidden in infrastructure, are explicitly shown in the work and establish connections like those we experience in our complex social, digital and transportation networks.
The black exterior of the chamber is in stark contrast to the colorful interior, illustrating the co-existence of multiple realities at the same time.
Articles featuring 'A strangers attractor':
MagasinetKunst.dk
Politiken.dk
kulturkupeen.dk
Kunsten.nu
Photos in slides 1 and 2 by David Stjernholm. Photos in slides 3 to 5 by George Koutsouris.
Online Catalogue of the group show.
Printed catalogue excerpt.