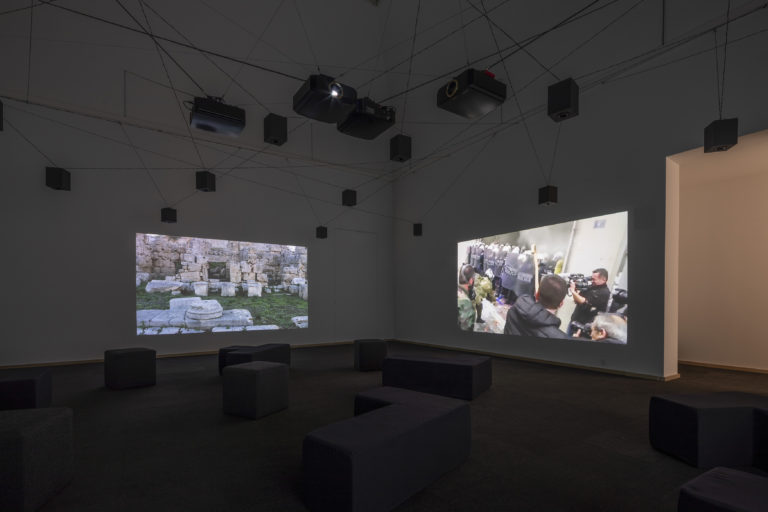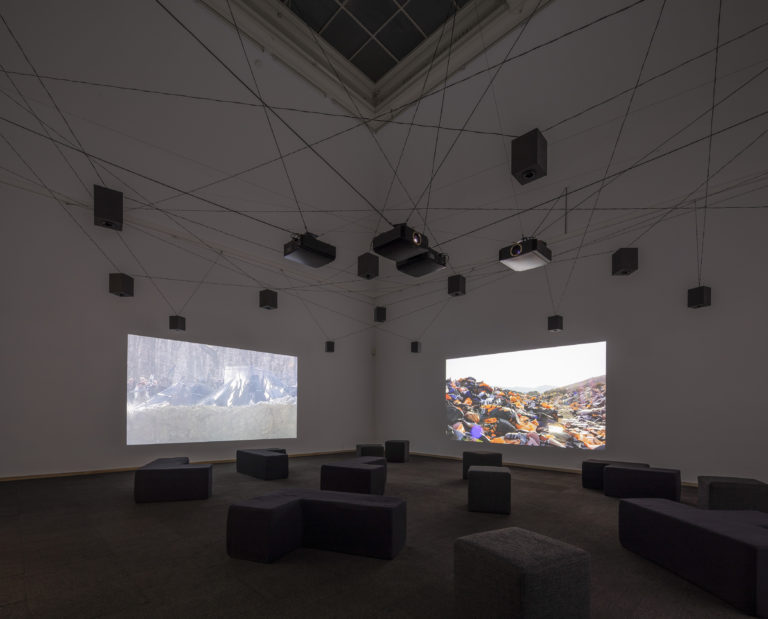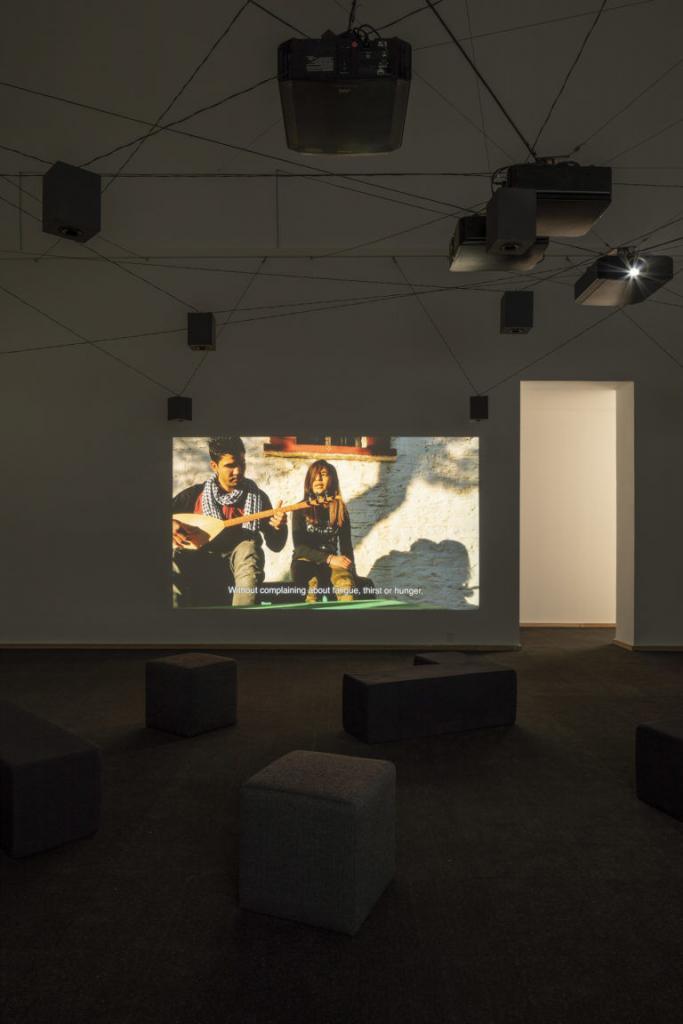 'Crossings' - Sound Spatialisation, loudspeaker construction
'Crossings' (2017) by Angela Melitopoulos in collaboration with Angela Anderson. Four-channel video and sixteen-channel audio installation.
Kunsthal Charlottenborg, Copenhagen, Denmark. November 2018.
Acoustics, design – loudspeaker construction, 16-channel sound spatialisation setup: George Koutsouris.
All photos by Anders Sune Berg. Courtesy of the artist.
– documenta14, Kassel, Germany, June – September 2017.
– Centro Andaluz de Arte Contemporáneo, Sevilla, Spain, September – December 2018.