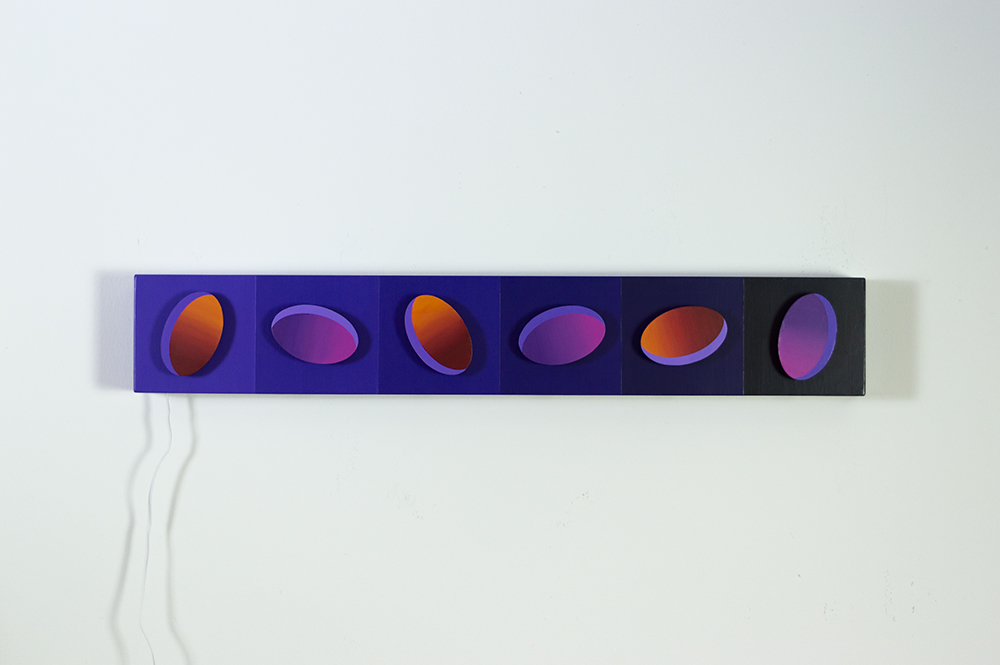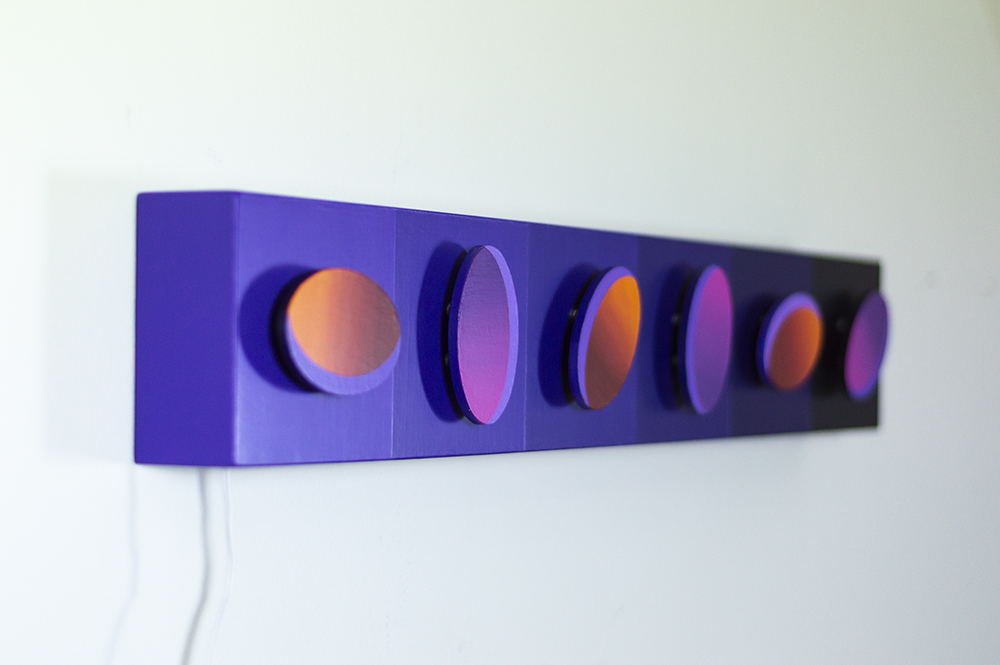 Copenhagen, Denmark. June 2018.
Hand-painted acrylic on MDF, varnish, glue, motors, electronics.
Dimensions: 13cm x 80cm x 7cm.
Six oval-shaped pieces are painted as openings (holes) to orange and fuchsia light backgrounds. As they rotate very slowly in any direction the painting seems to have six holes-openings that move constantly. Like the work 'Chance', this work is part of the 'animated paintings' series.