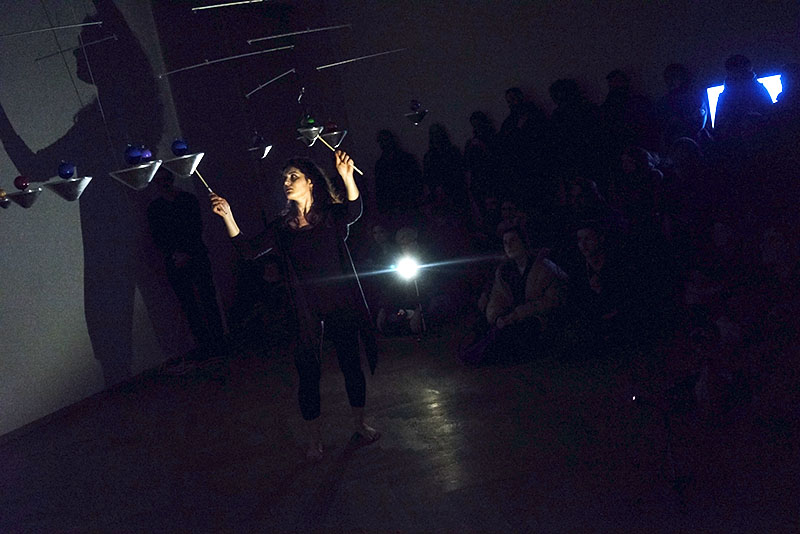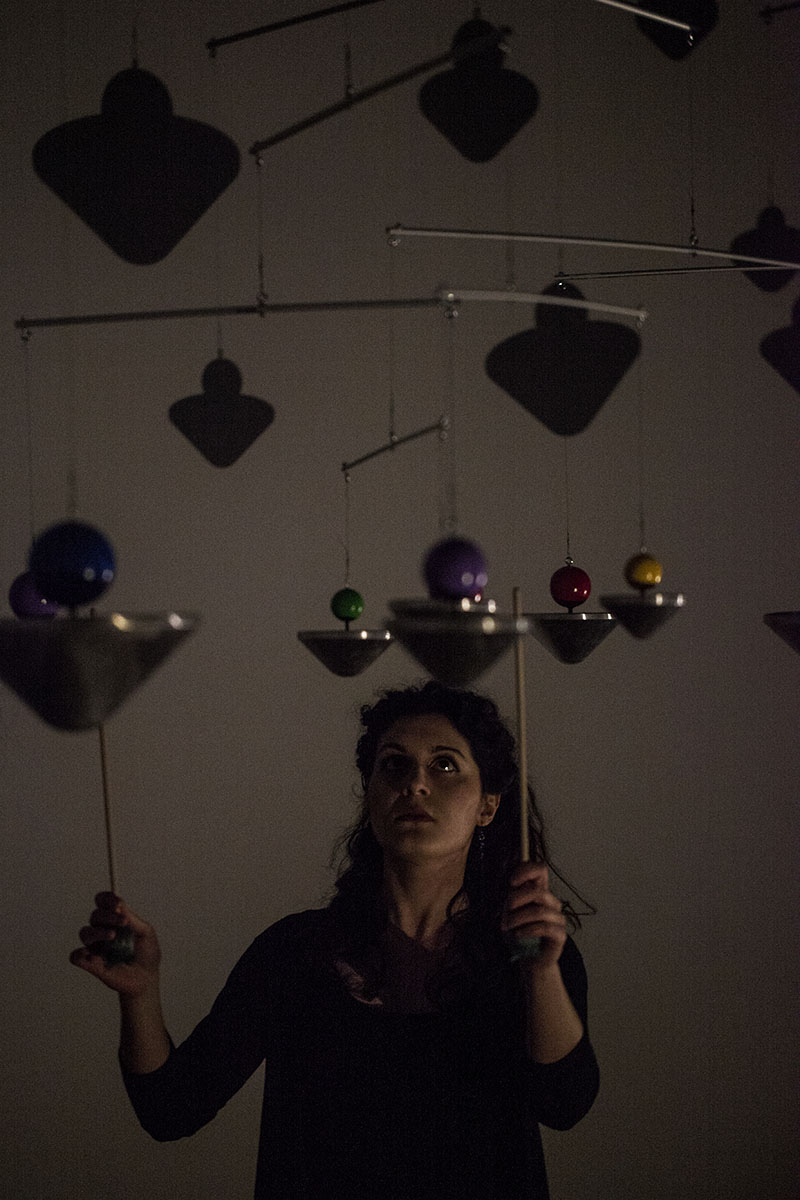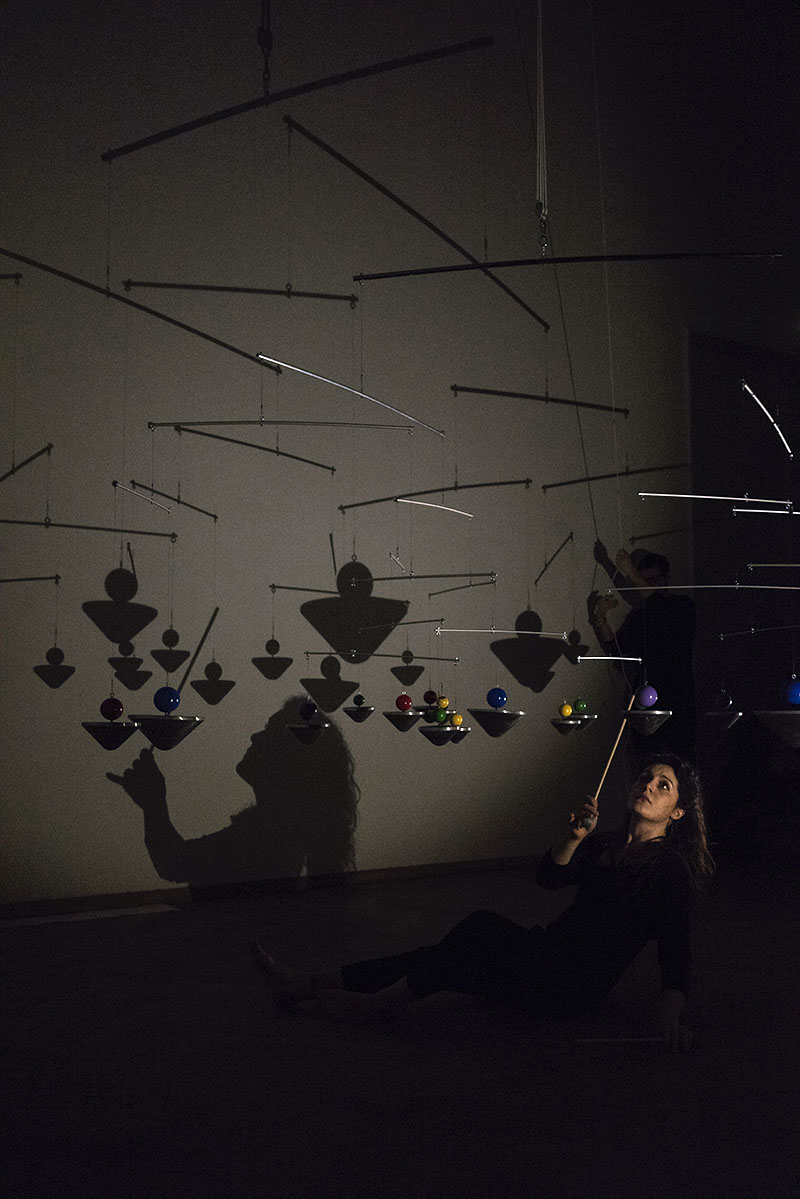 Music of suspended elements
Installation view: Kunsthal Charlottenborg, PULSAR music festival, Copenhagen, Denmark. March 2016.
Aluminium, steel wire, fishing braid, mechanical components.
Dimensions 300cm x 300cm x 200cm.
Performed by Katerina Anagnostidou.
Photos by Sebastian Buur Gunvald.
Music of Suspended Elements is a music piece for a solo percussionist and a sound mobile, consisting of 20 prepared industrial aluminium cones. It can be seen as a manifestation of the human effort to keep life in order, despite the unpredictable factors that lead to instability. The musician strives to follow the logical structure of an algorithm. But she fails to fully control the system. She tries to follow the algorithm again. She improvises… A mixture of structured patterns and stochastic musical ornaments is the sonic outcome of this procedure.
After the performance, the sound mobile remains as a dynamic sculpture at the exhibition space and produces music by itself when soft air currents activate it.