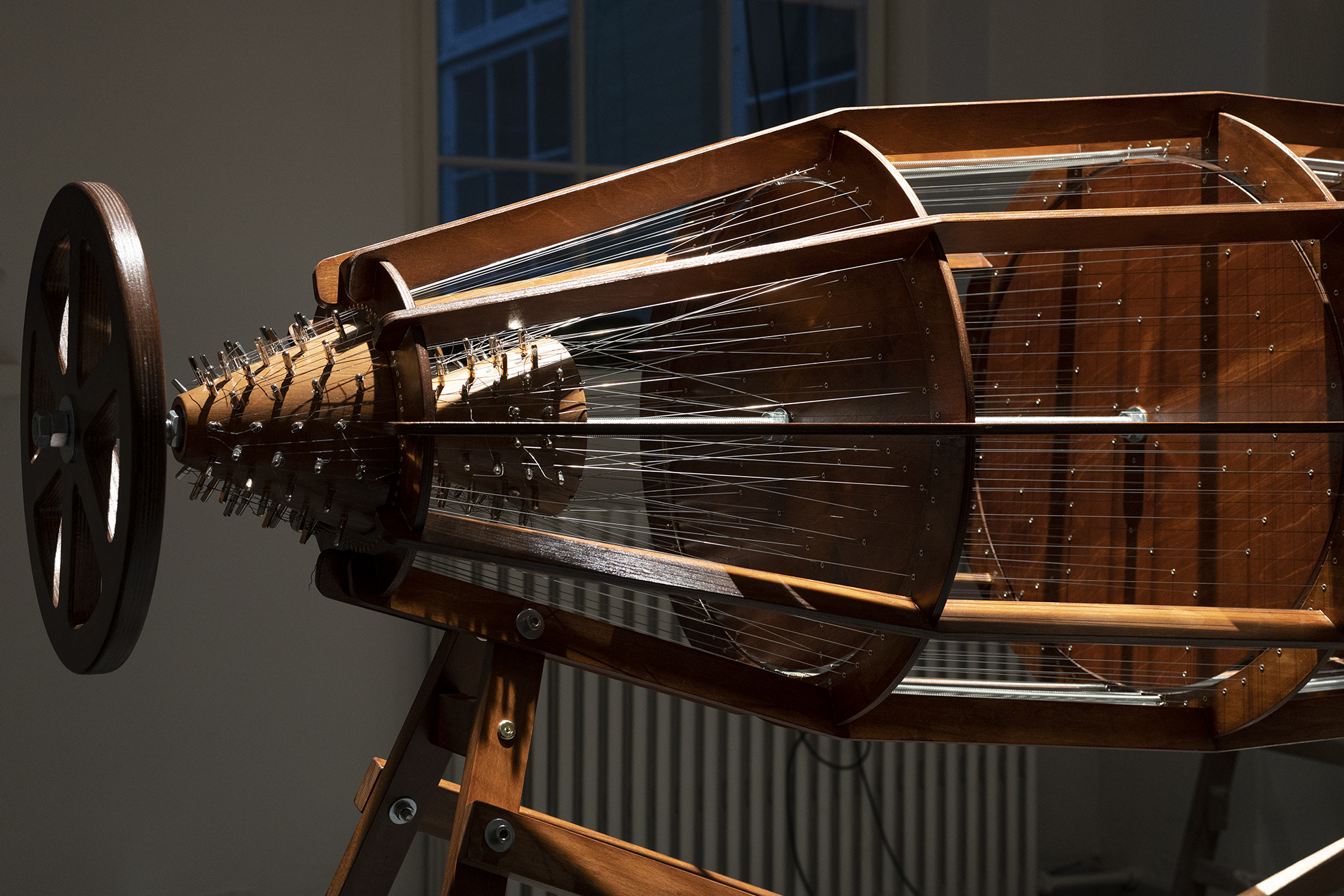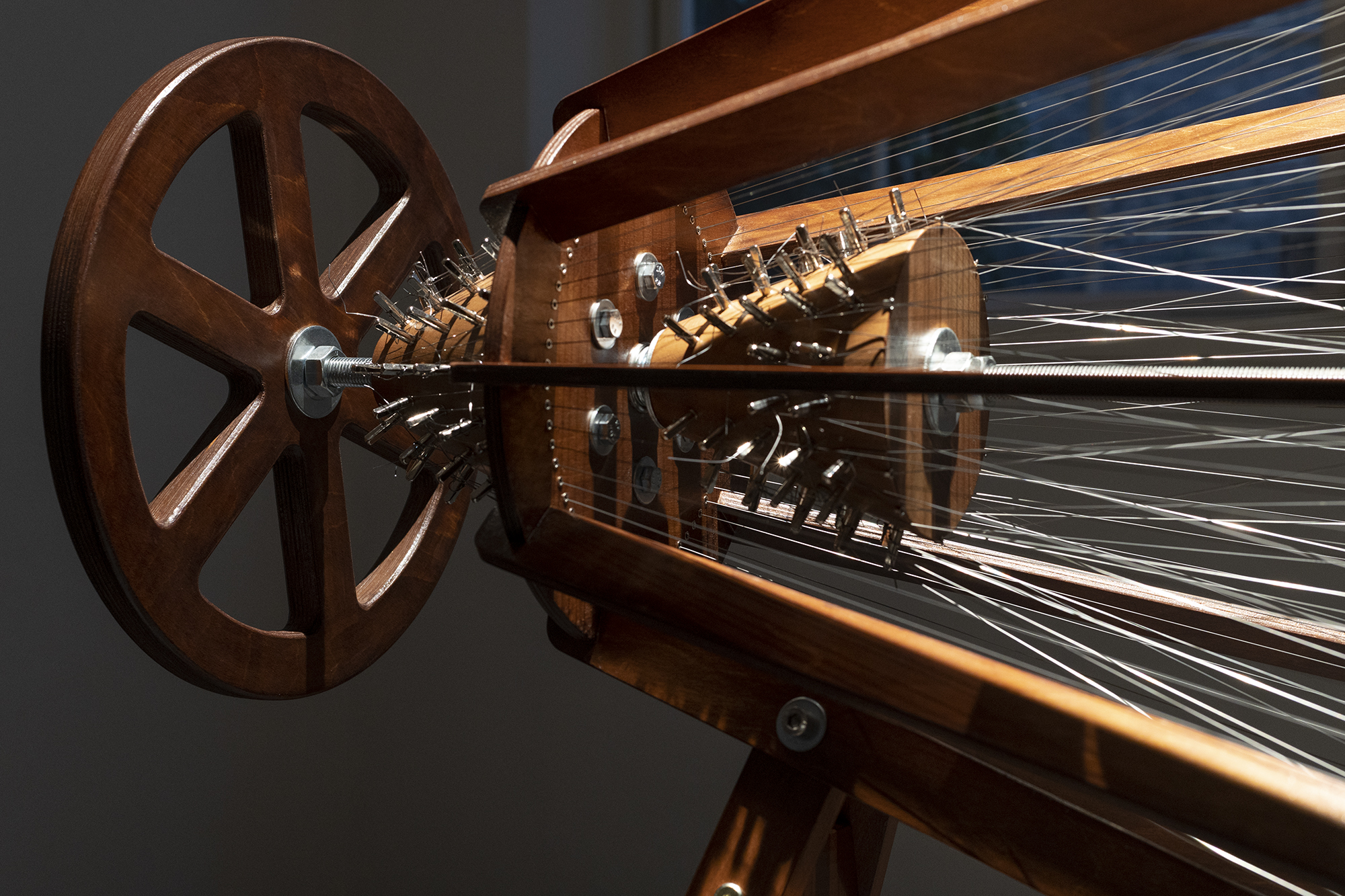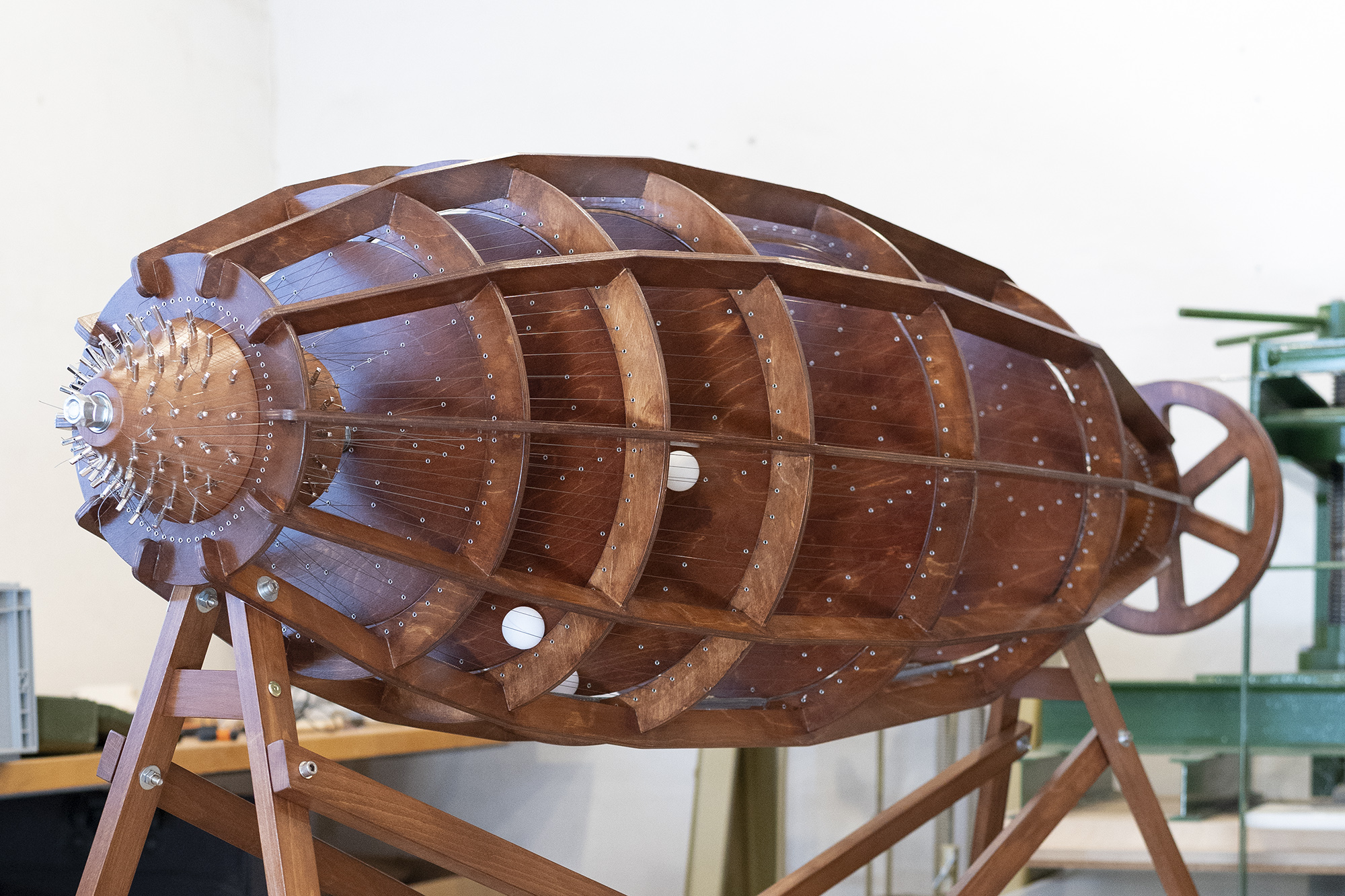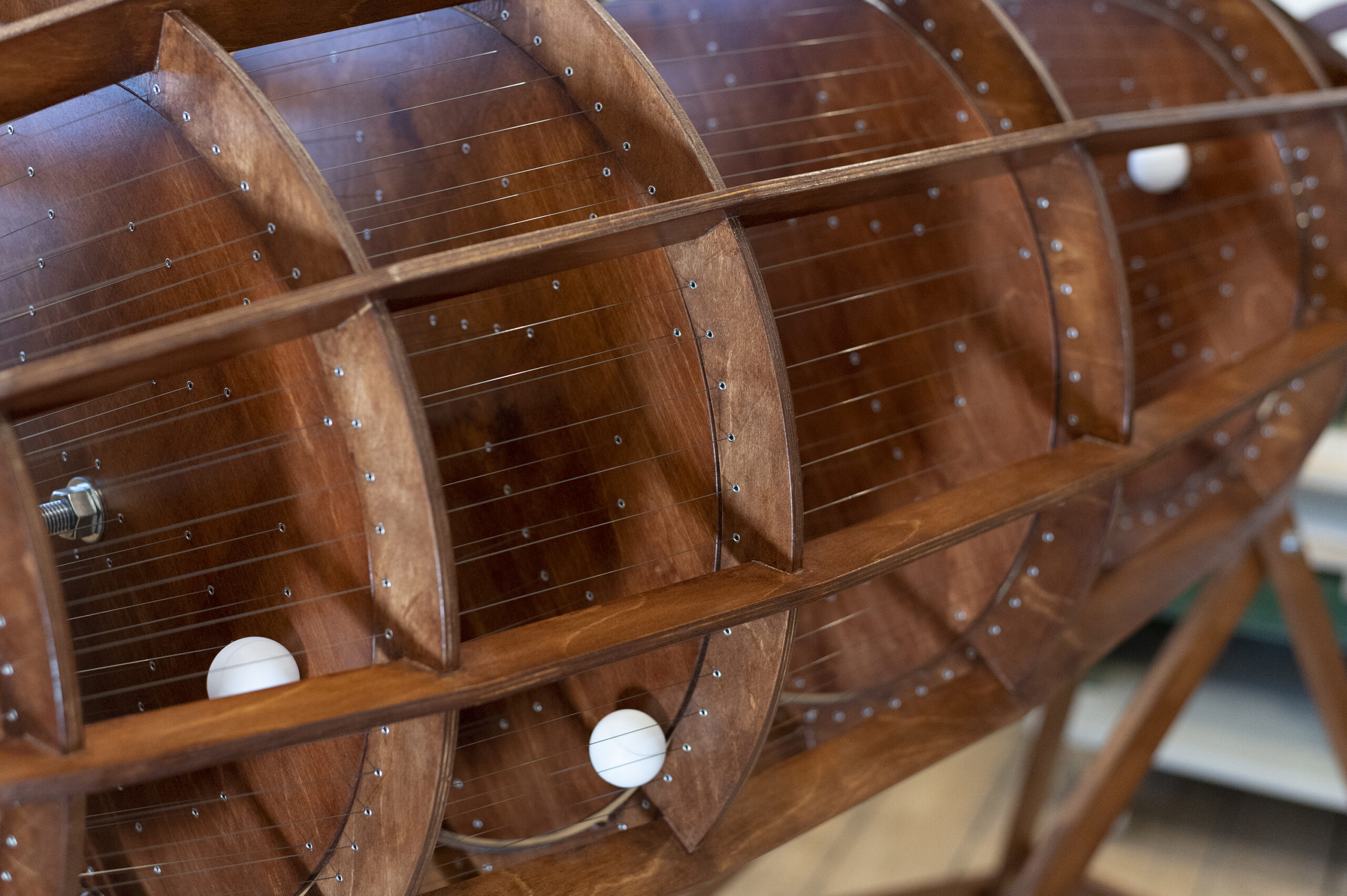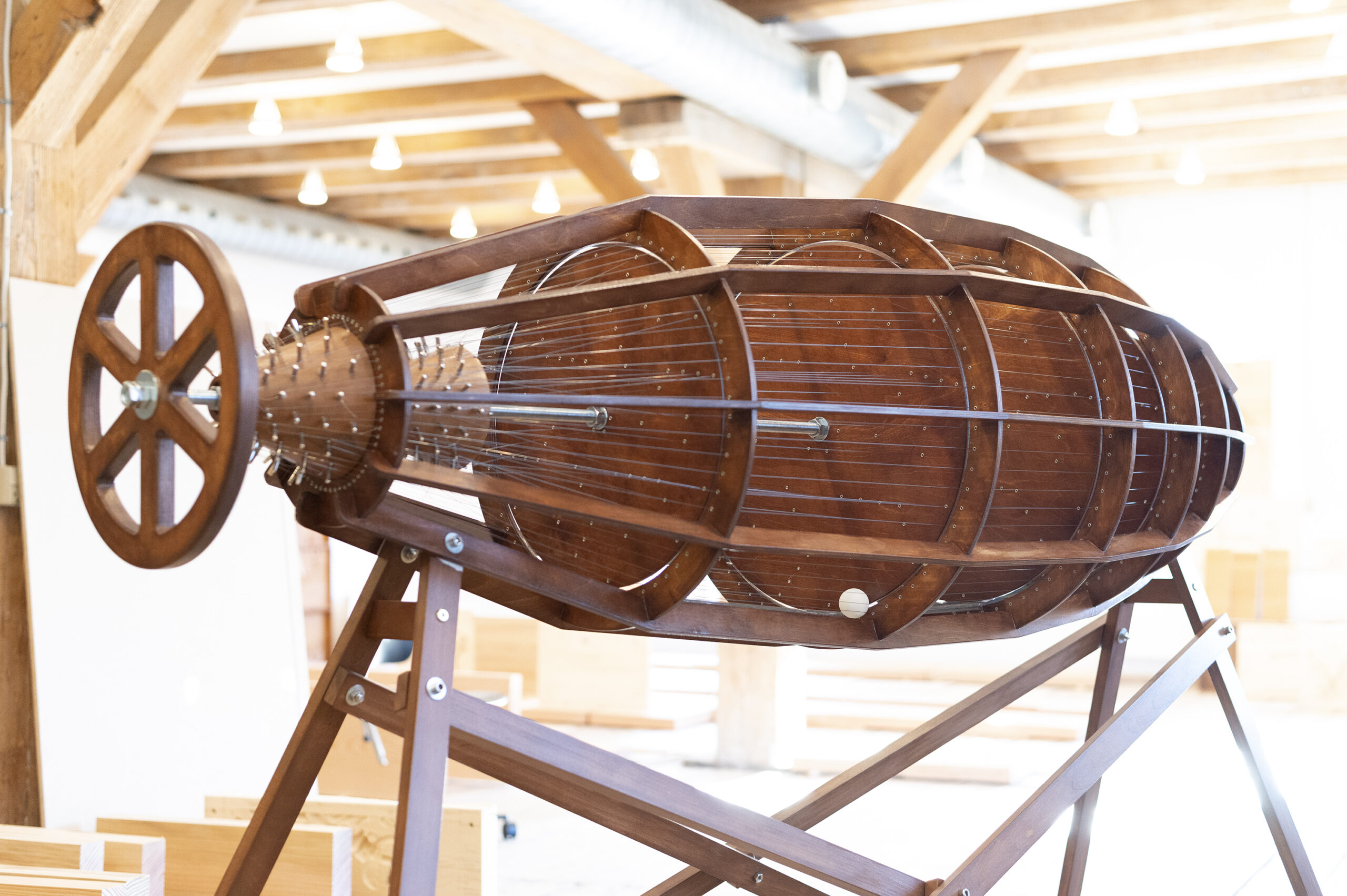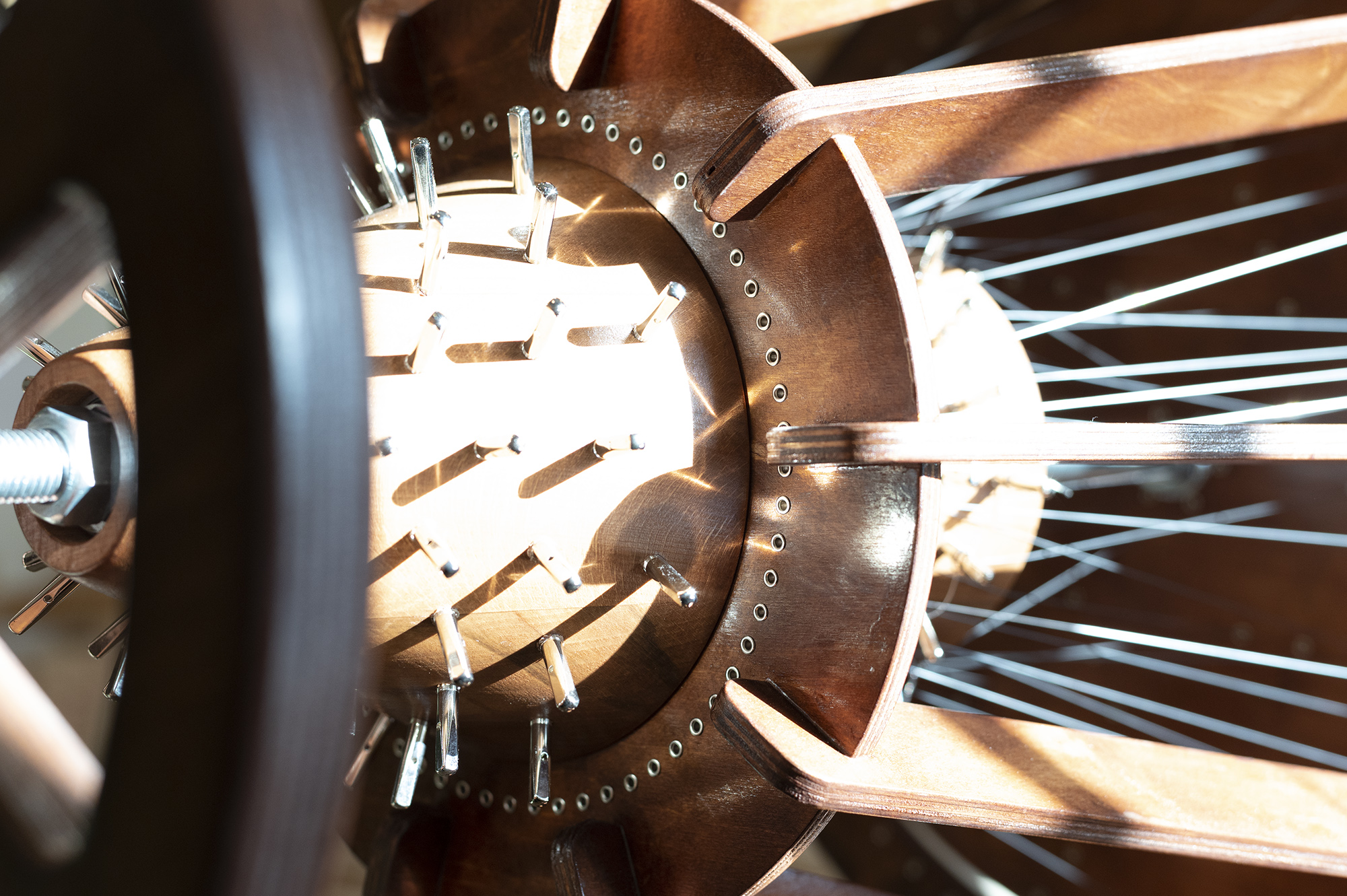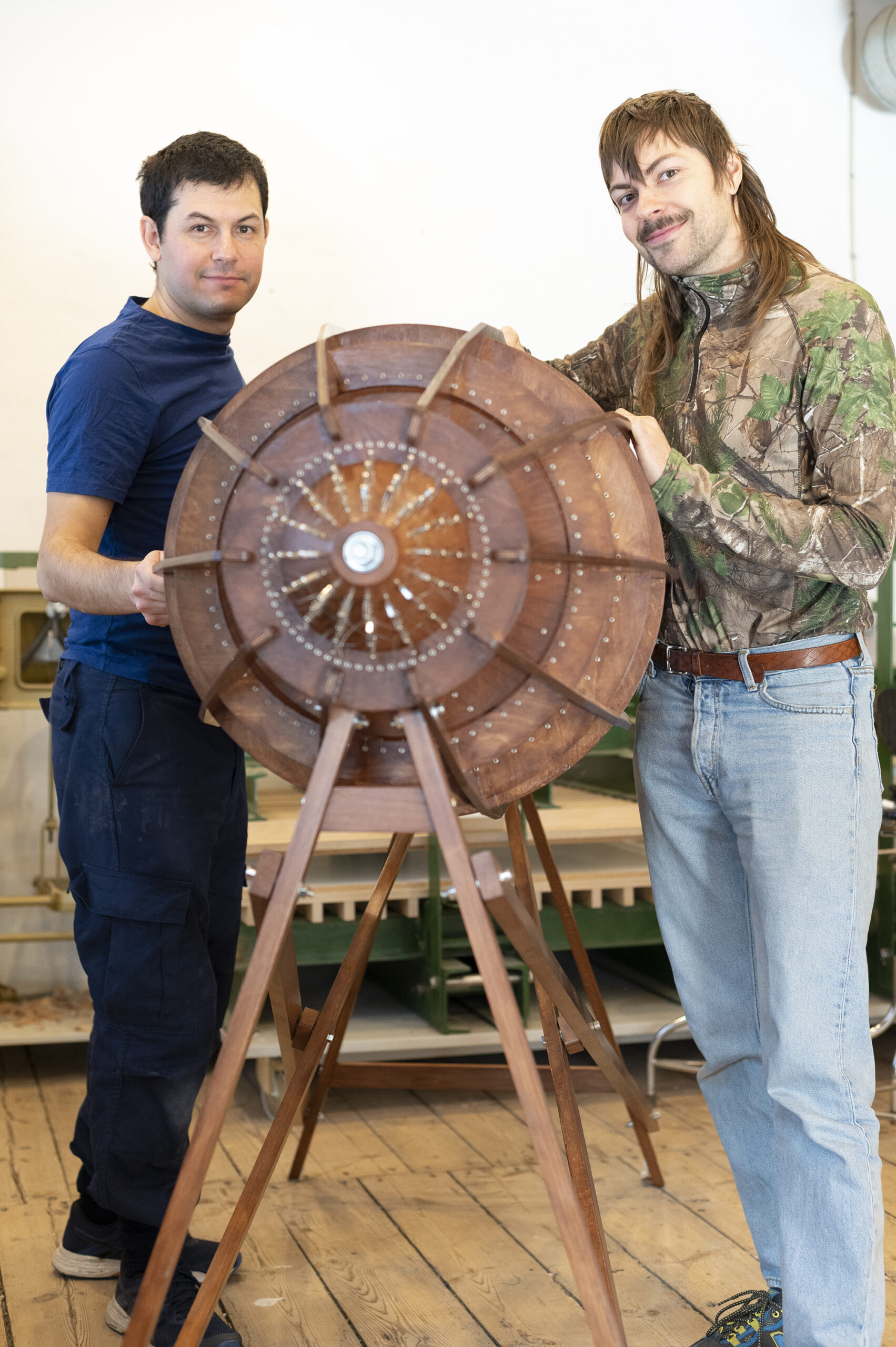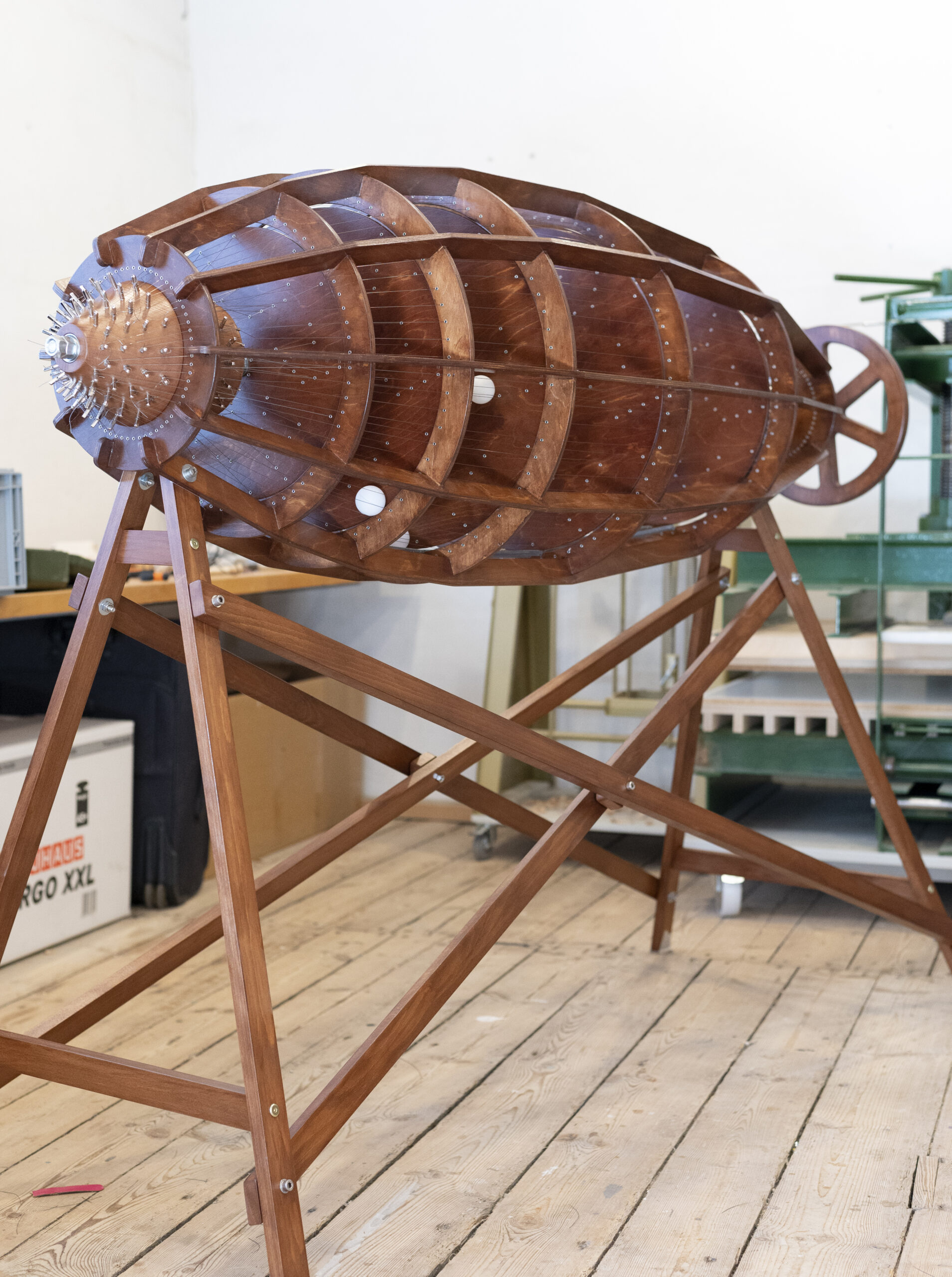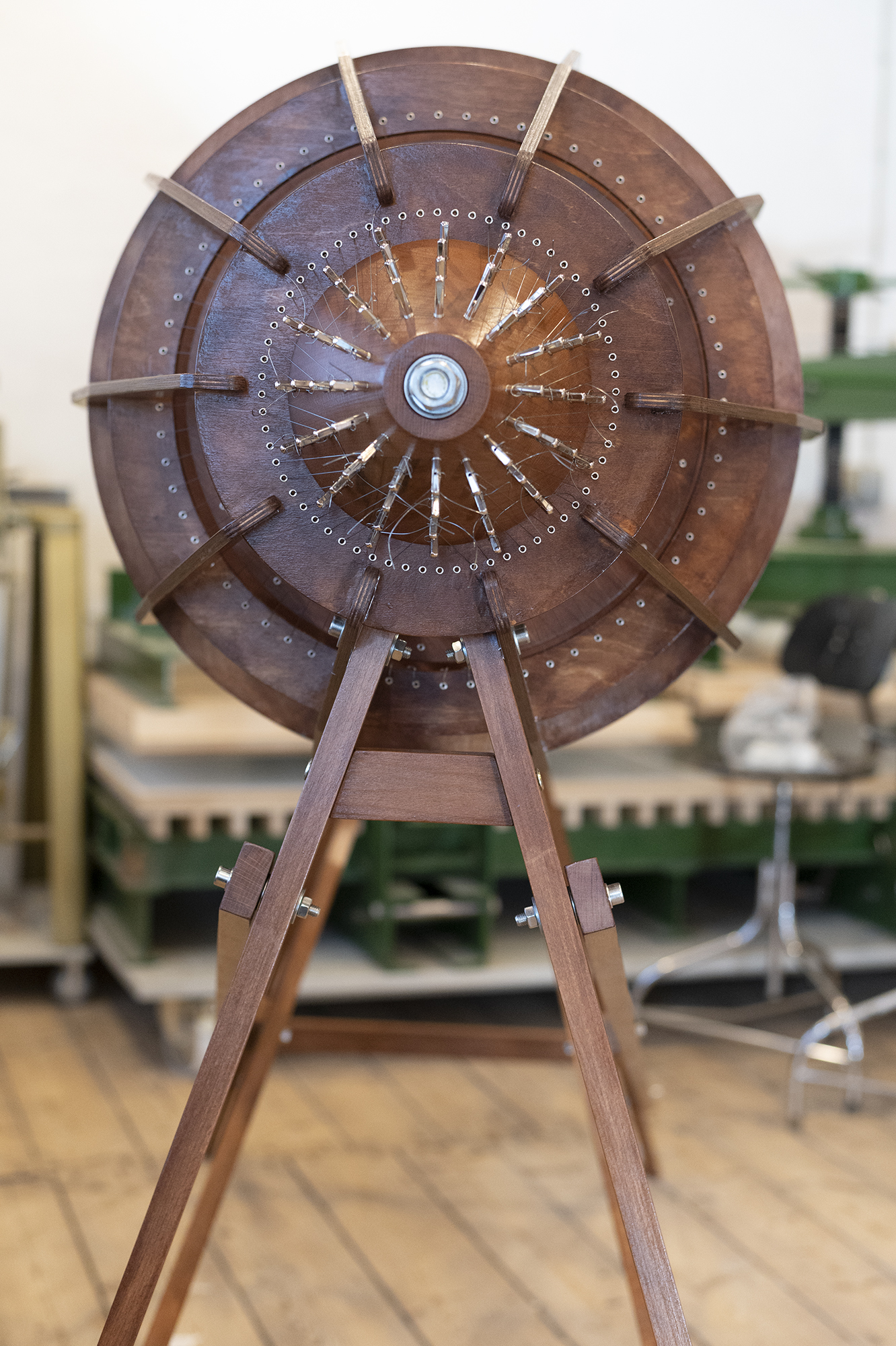 Strings, tuning pins, stained plywood, beechwood, mechanical components and fasteners.
Dimensions 200cm x 120cm x 80cm.
Commissioned by audio-visual artist Kim Richard Adler Mejdahl.
Performance in video by Kim Richard Adler Mejdahl.
Views:
– Overgaden, institut for samtidskunst November 2020 – May 2021.
Permanent collection:
– Museum of Contemporary art, Roskilde, Denmark (acquired in 2021). 
The sculpture is a continuation of my research in chaotic systems and machines that produce complex sound patterns, purely acoustically. The machine can be considered as a generator of distorted psalms, with deconstructed melody and harmony, bringing a clash between old and new sound. The generated chaotic sound phrases have been used by Kim Richard Adler Mejdahl in his audio-visual exhibition 'Lilith Grotto' at Overgaden in November 2020.
* Name given by Kim Richard Adler Mejdahl.