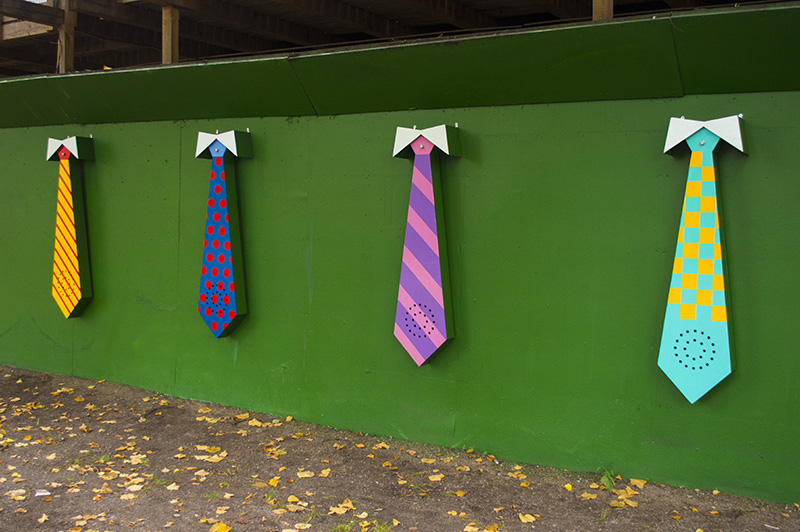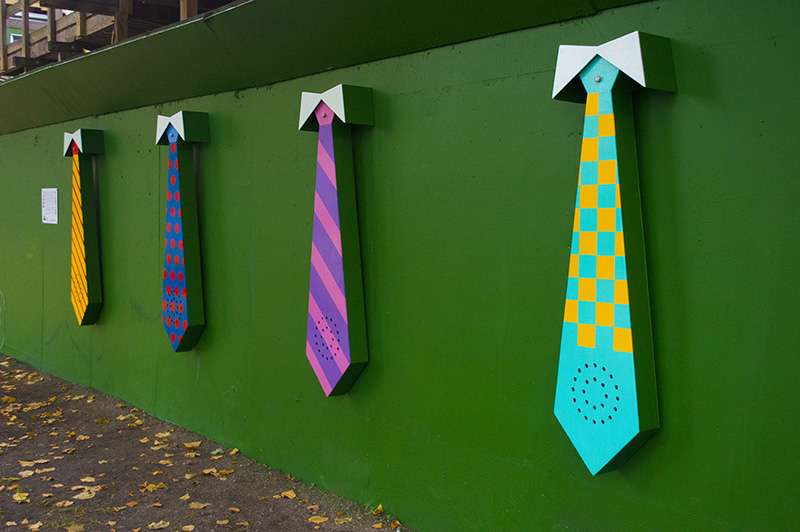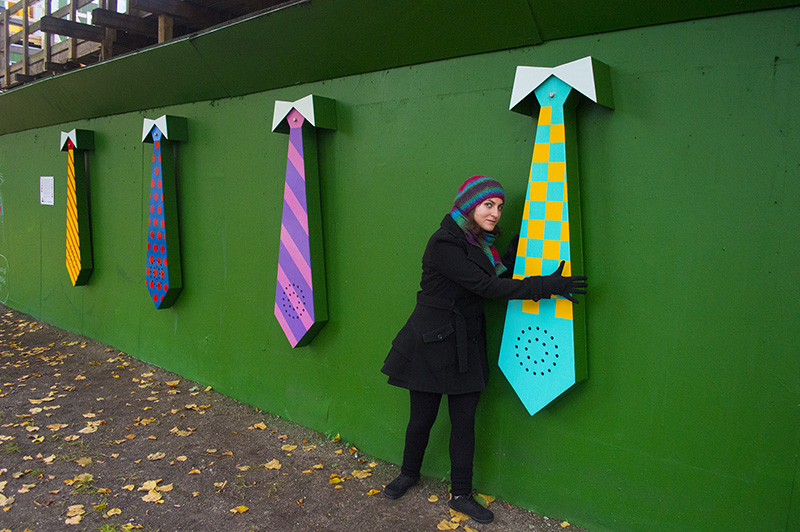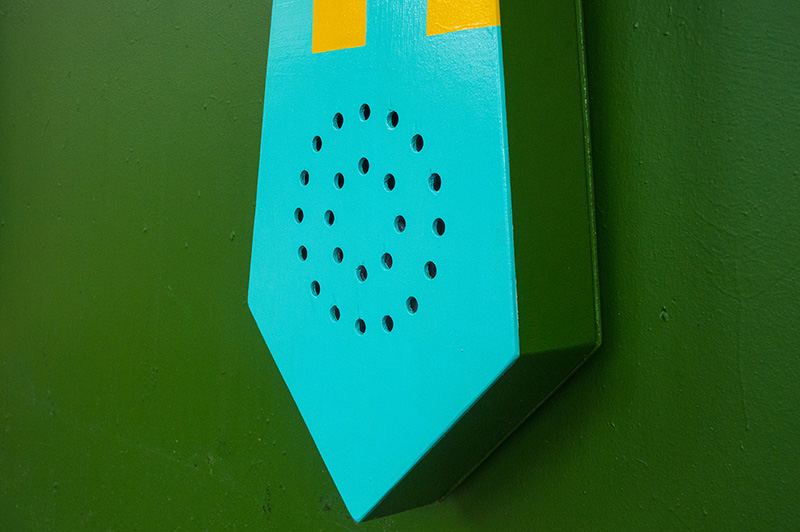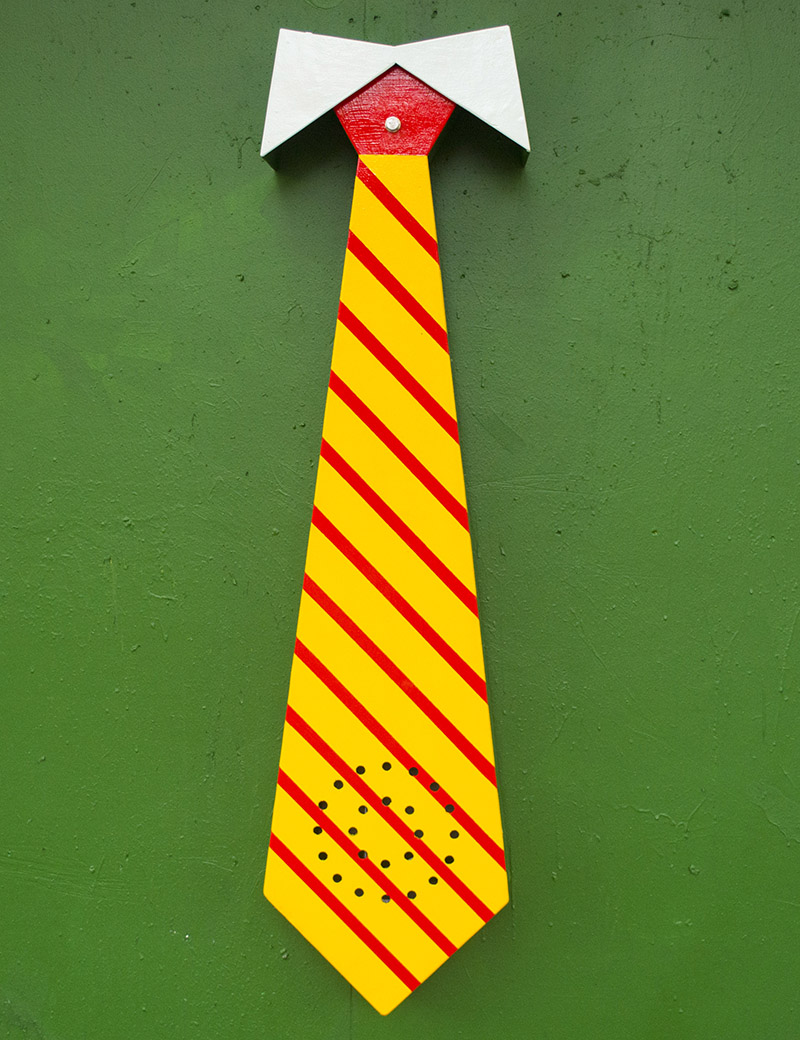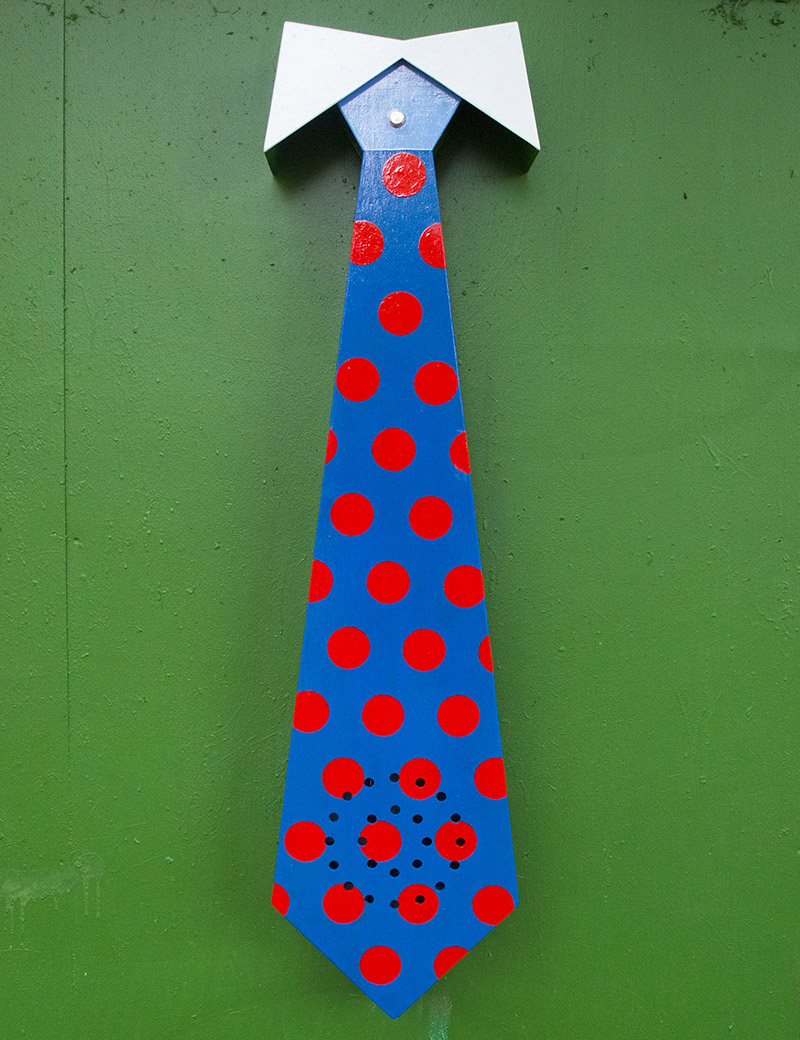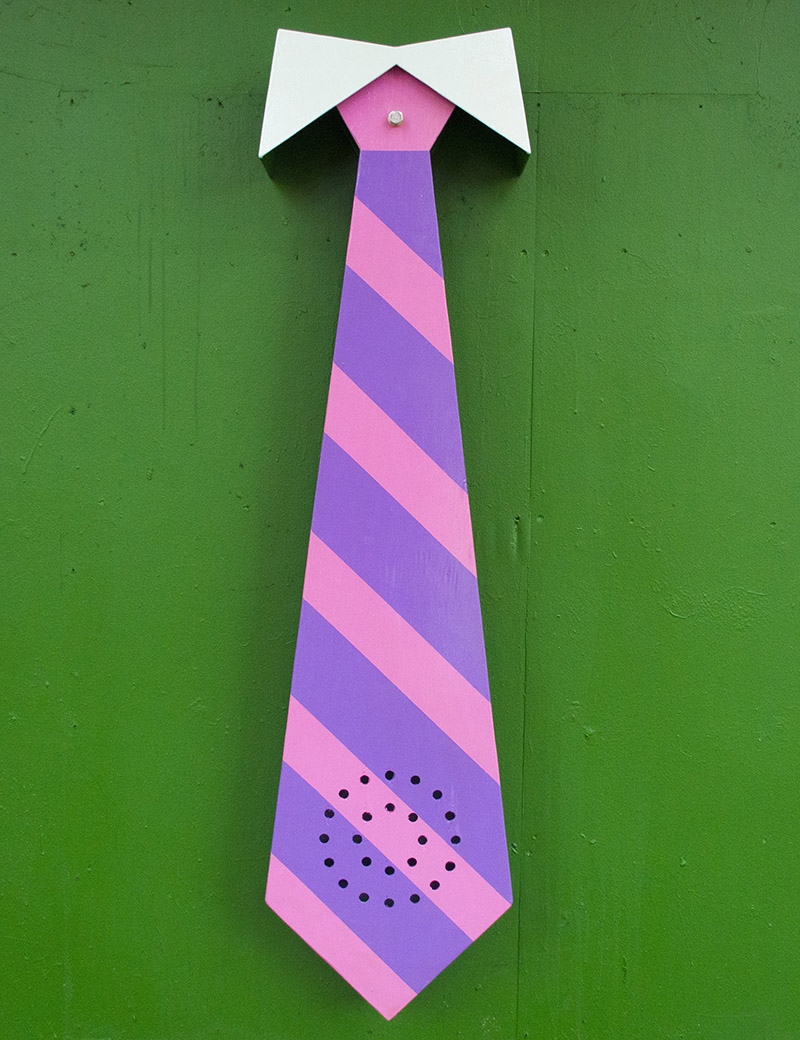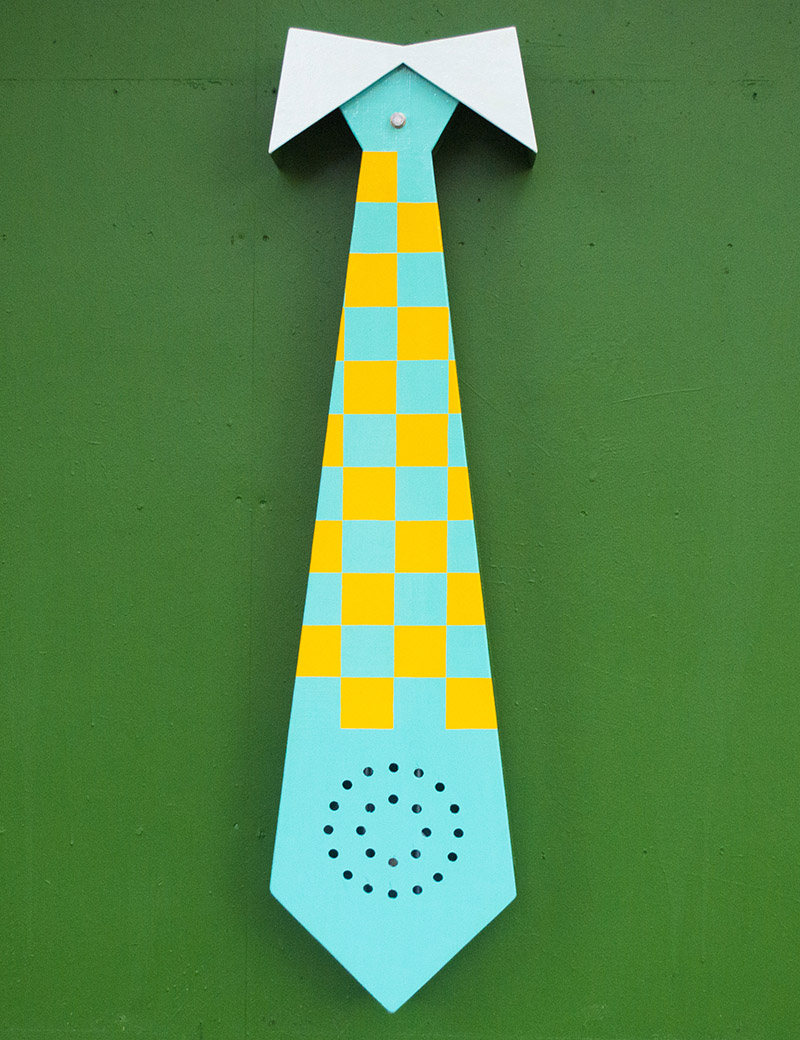 Installation view: Enghave Plads, Copenhagen, Denmark. October 2015.
Plywood, wood, industrial components, paint.
Dimensions 8m x 2.4m x 15 cm.
Project commissioned and supported by Københavns Metro.
SOUND NECKTIES is a series of four plywood-made pendulums, which are free to move by natural wind or by human action. A slight rotation is sufficient to produce gentle sounds that are audible from a close distance. Each pendulum is a hybrid device – a combination of a musical instrument and a necktie – that enriches the noisy urban space with meditative sounds. At the same time it provides a humorous view of our social world, often being seemingly serious and driven by unnecessary rules.
For each necktie a unique tonal ensemble is created by using different industrial components, such as bolts and metal tubes, which are often found in construction sites, like the future Metro stations. In this project such industrial components are transformed into musical sound devices.