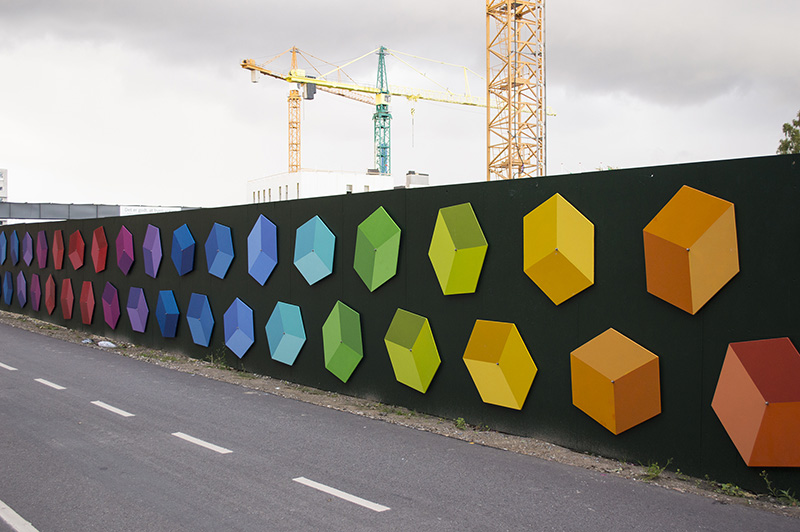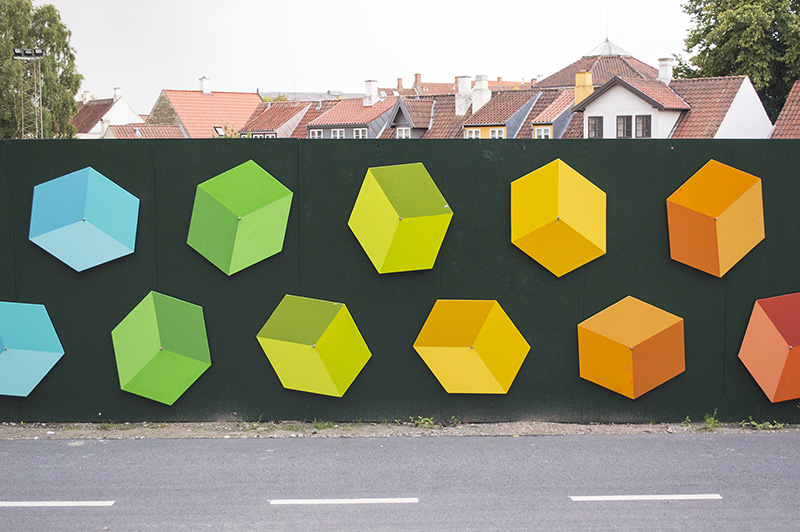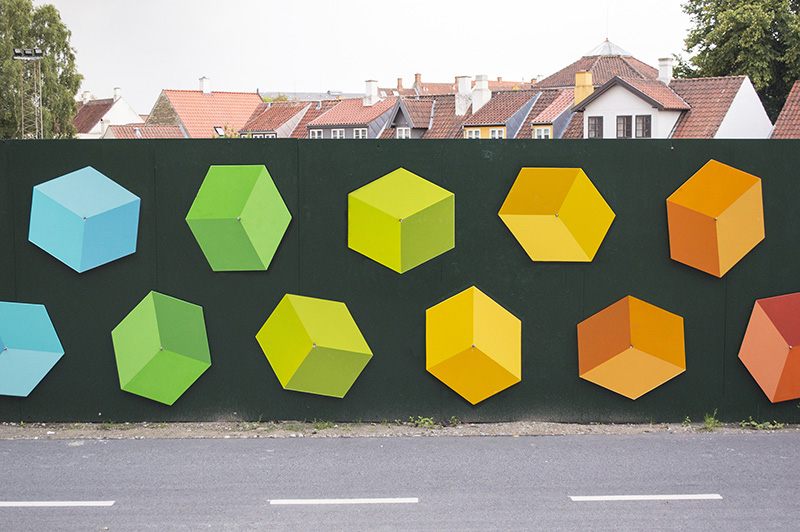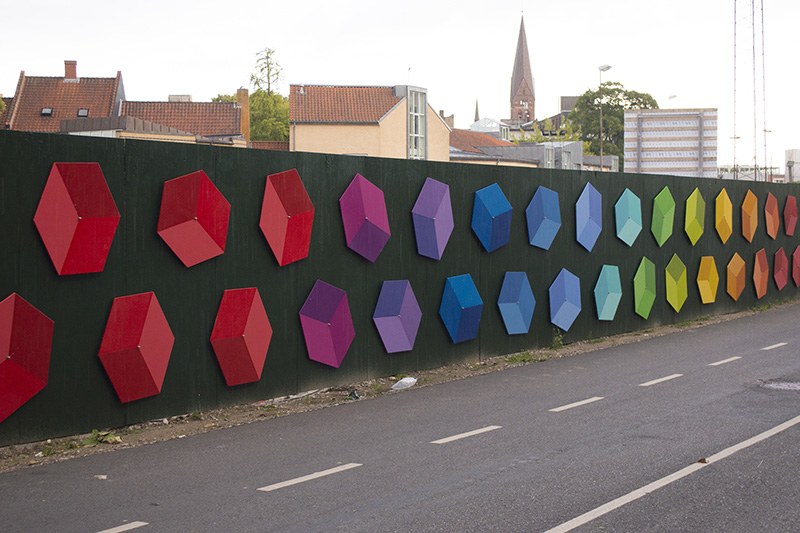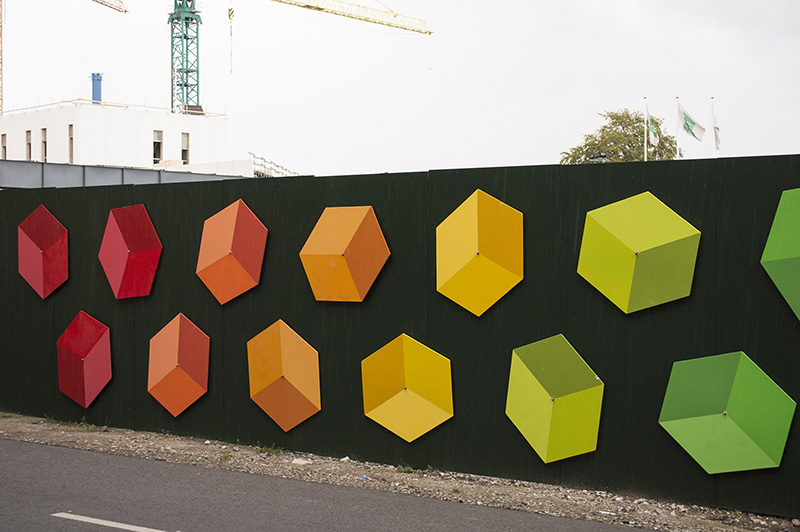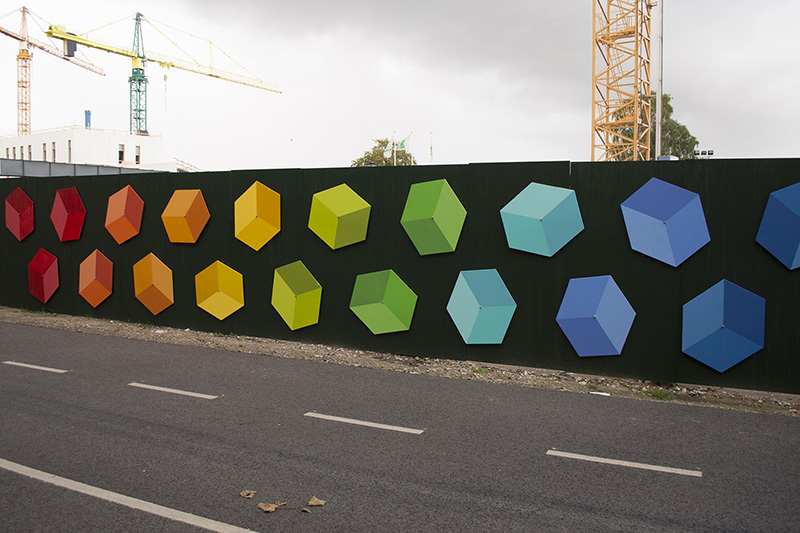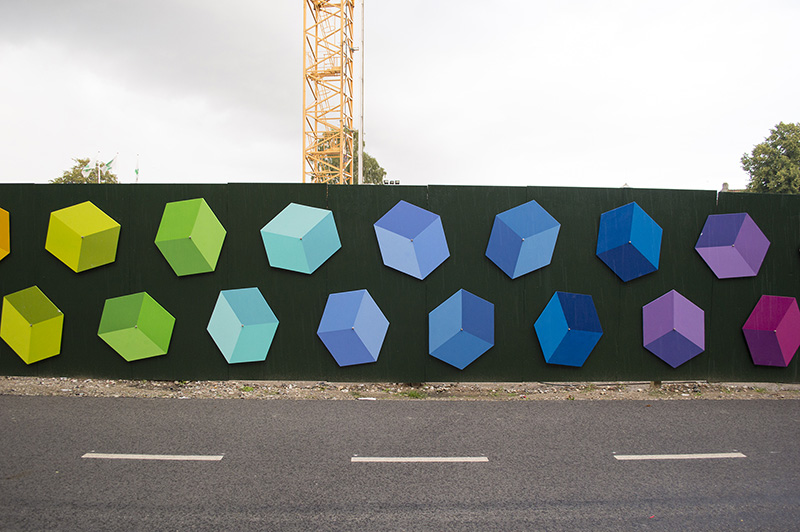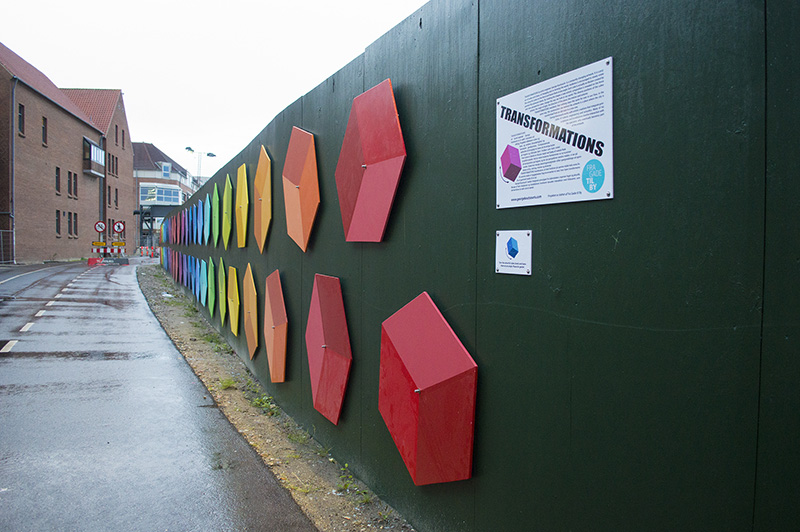 Installation view: Thomas B Thriges Gade, Skulkenborg, Odense, Denmark, September 2015.
Plywood, mechanical components, paint. Dimensions 40m x 2.5m x 5cm.
Assisted by Stefanos Avdalas, Marina Siani.
Project commissioned and supported by Fra Gade til By.
TRANSFORMATIONS is a constantly changing artwork. It is a project of order and chaos, of changing and re-forming the world. Audience is encouraged to slowly rotate the colourful cubes on the fence and leave them at any angle. Each cube is actually an illusion created by painted flat plywood sheets. By rotating the shapes a new artistic composition is revealed on the fence and new perspective views change the way we look at our world. The diverse positions of the cubes debate, the origin of light, the direction of the plane, the interior and exterior. TRANSFORMATIONS manifest that nothing stays the same for ever in our lives.