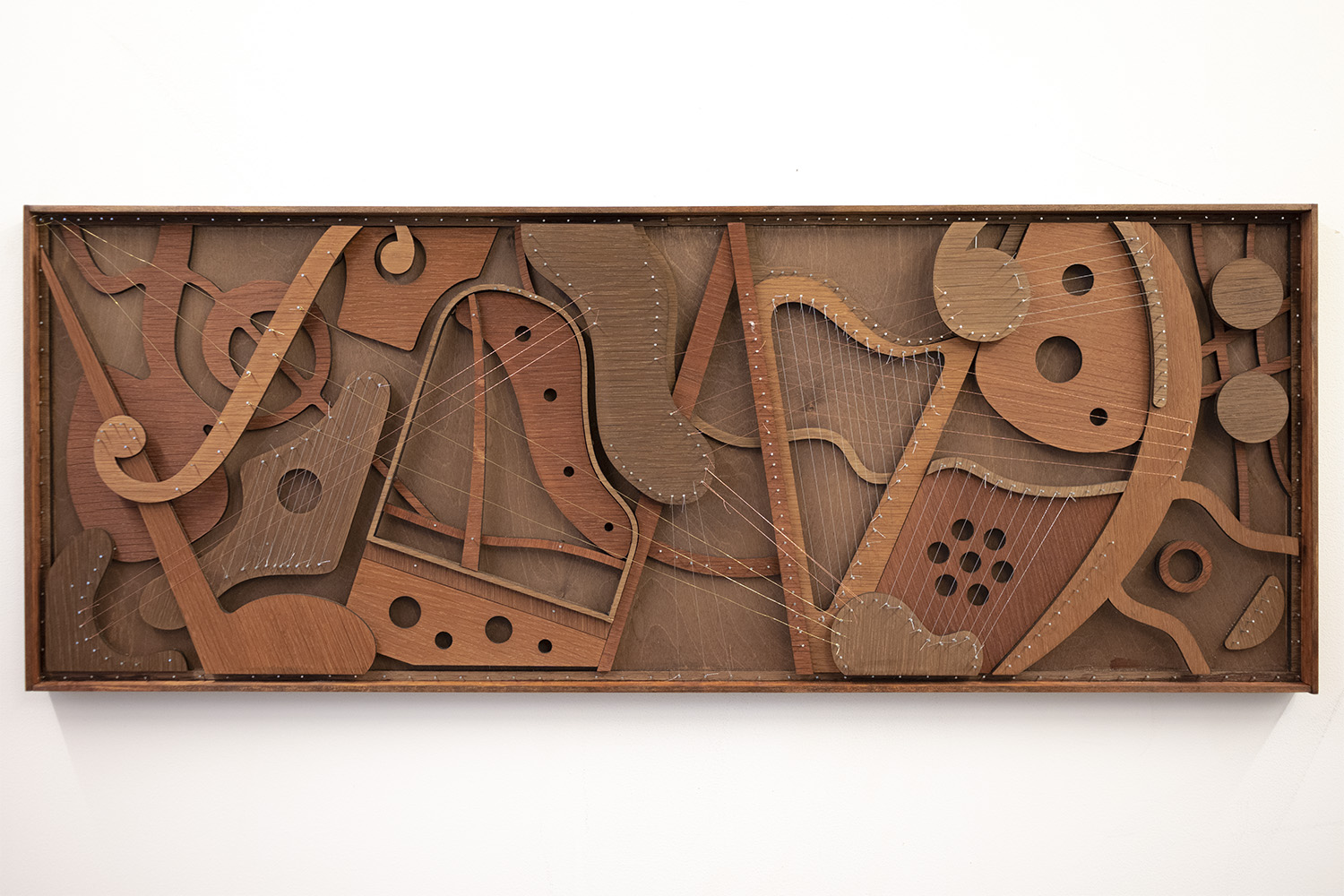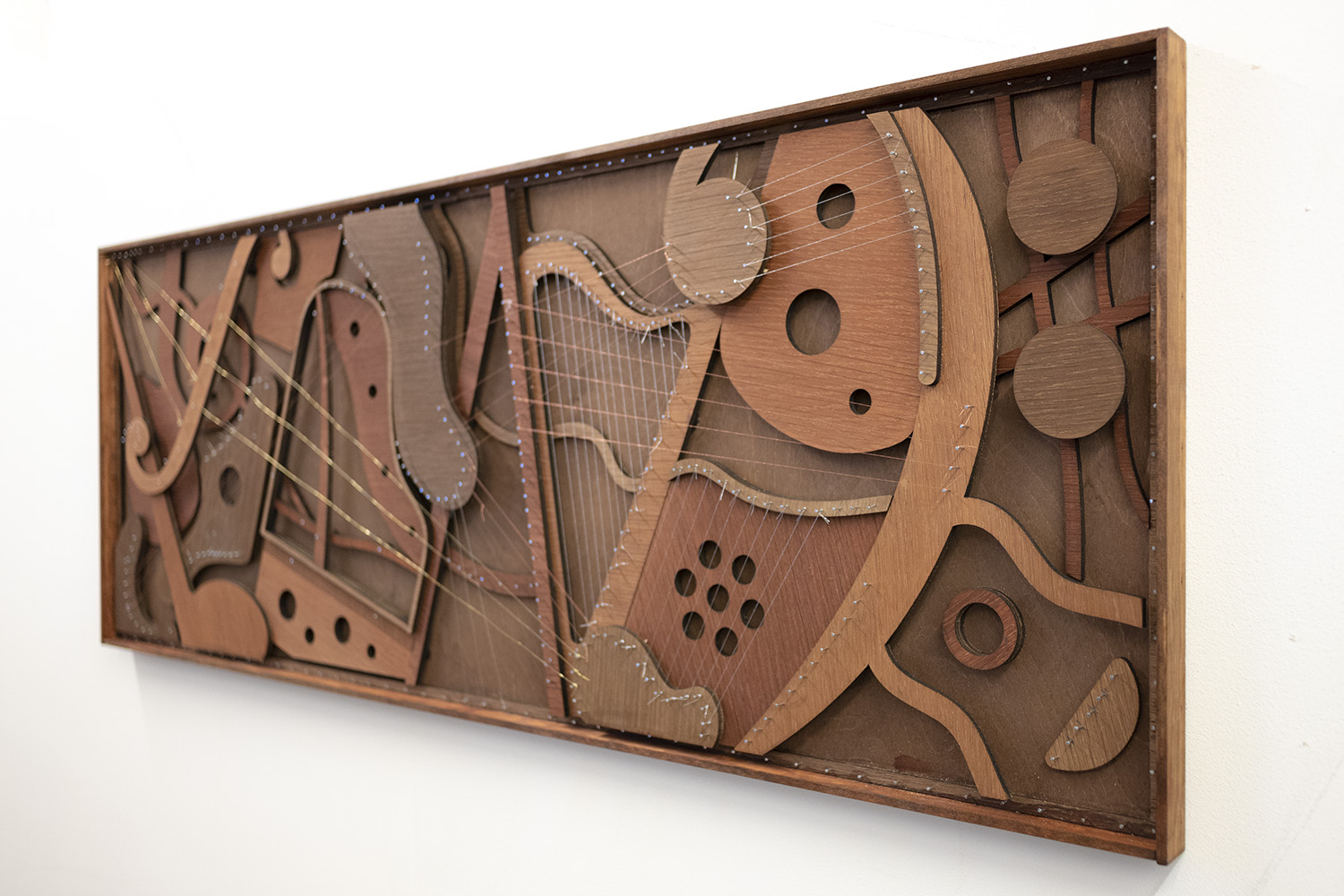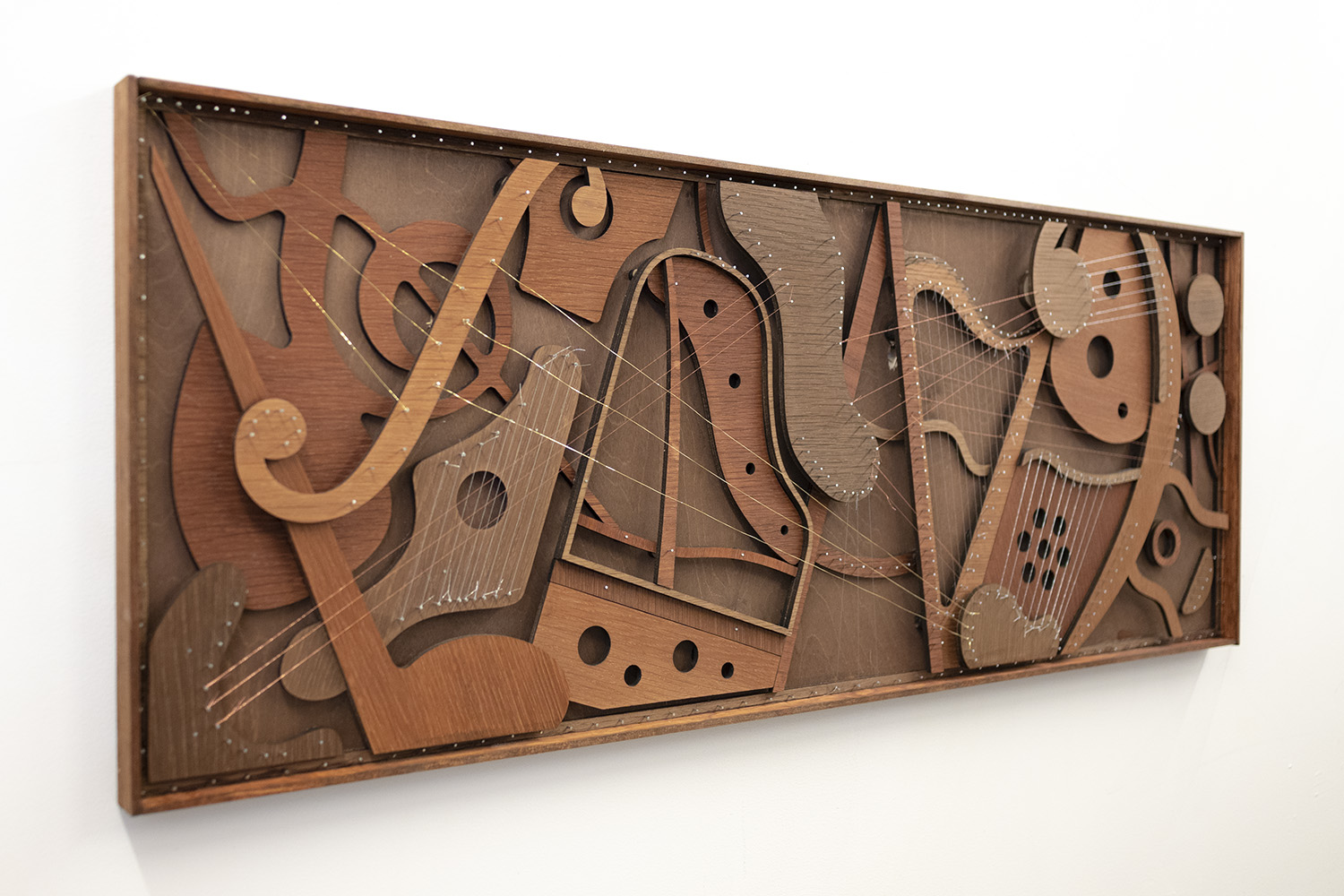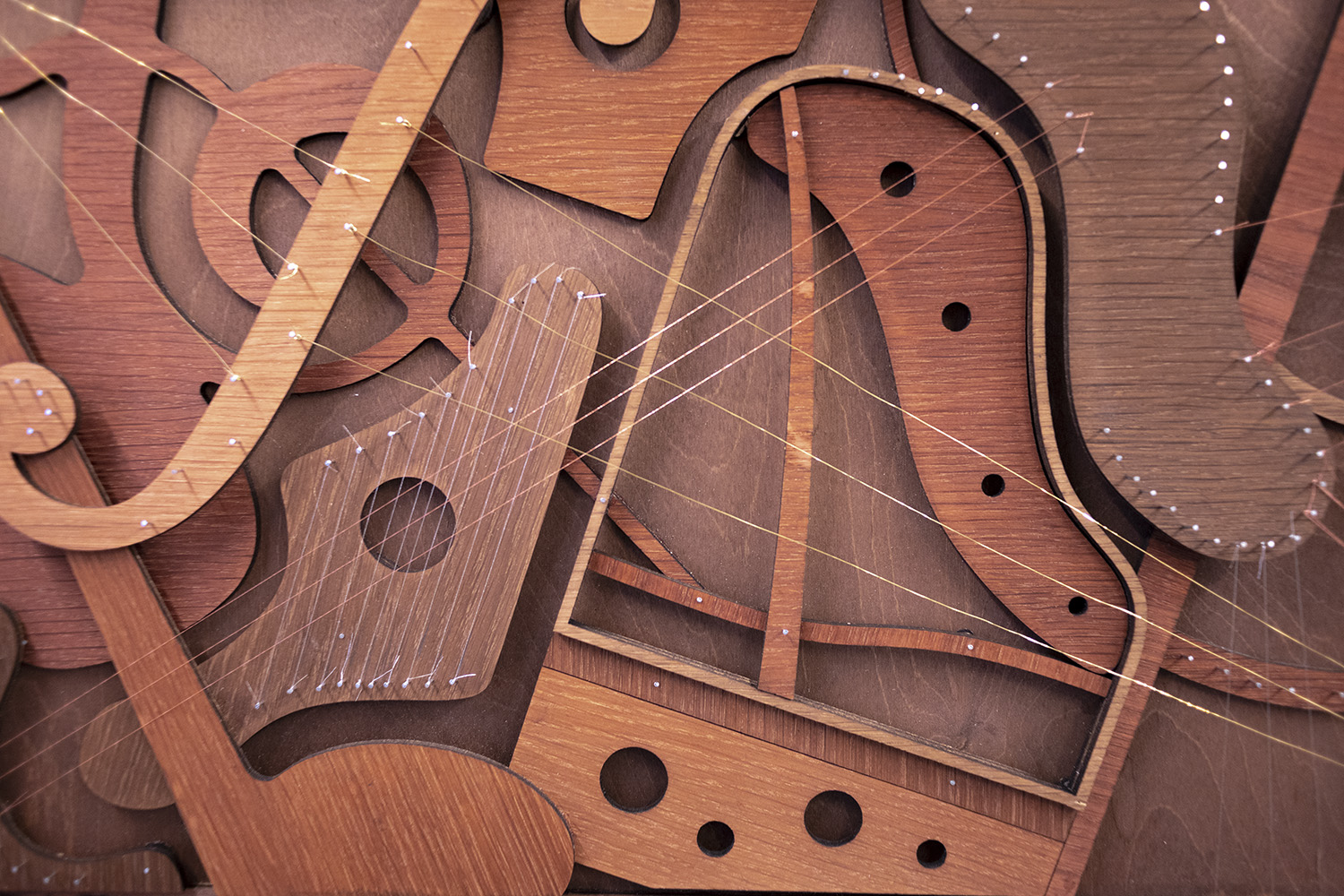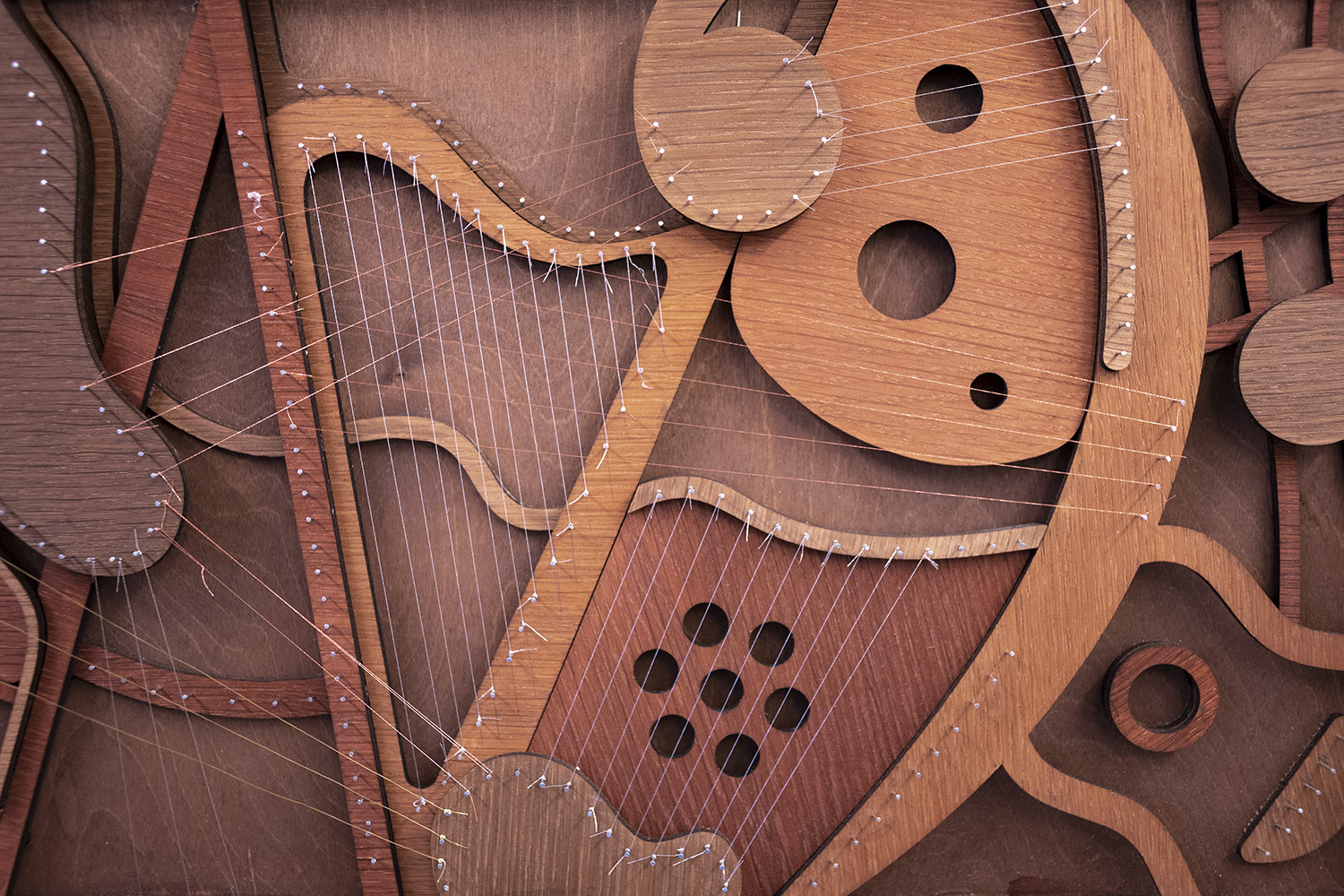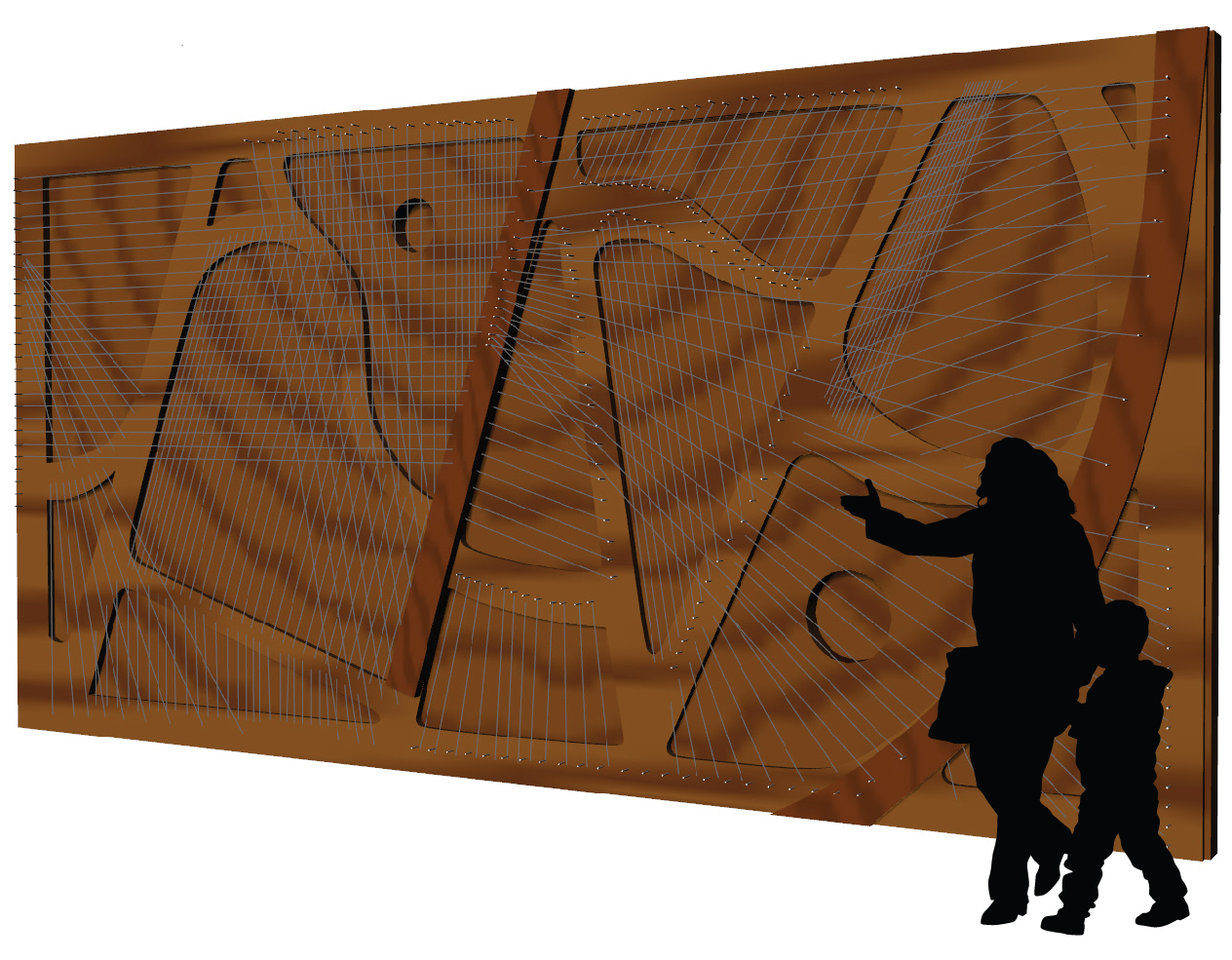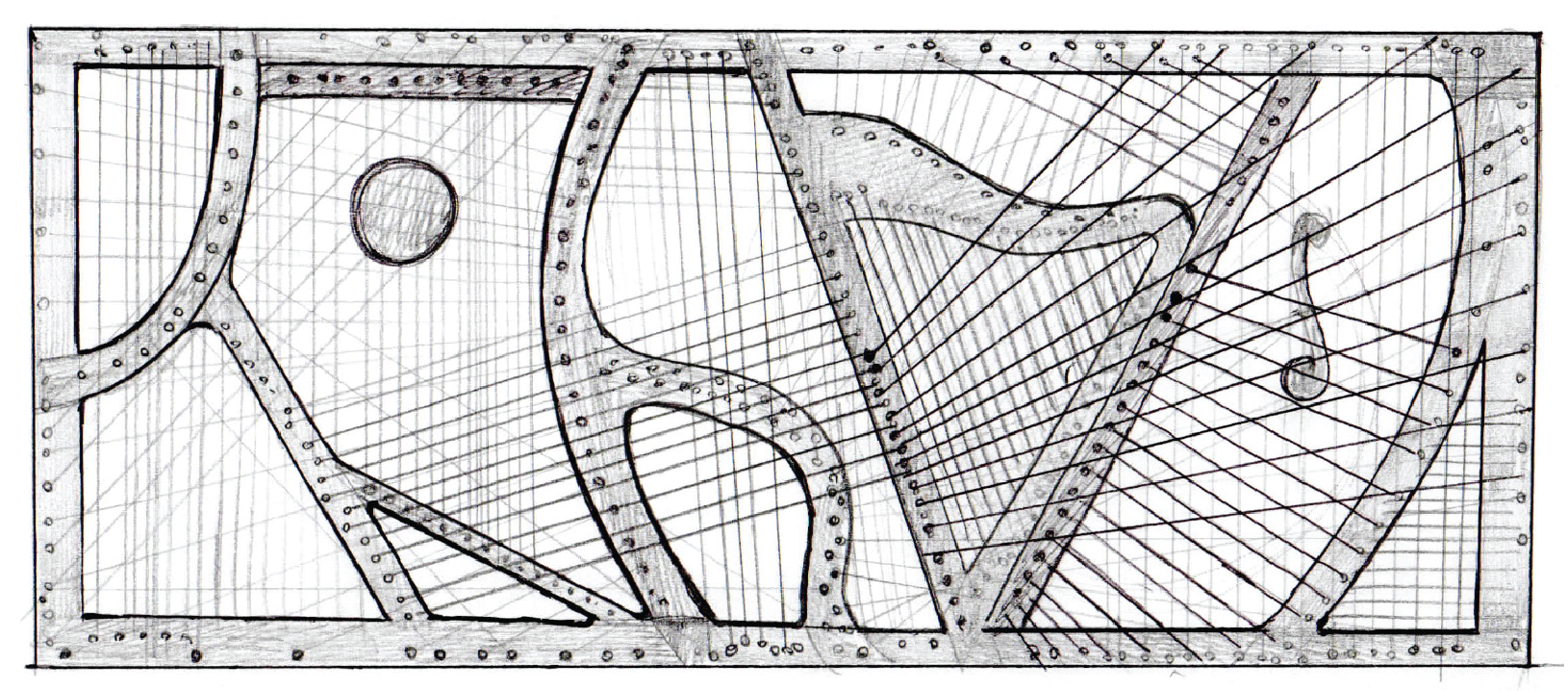 Copenhagen, Denmark. May 2021.
Scale model for a permanent work at the new Rødovre Music School. Finalist at open-call competition. Rødovre Municipality, Denmark. 2021.
Scale model: Veneered plywood, stain, glue, wire. Dimensions: 100cm x 40cm. Scale 1:5. 
Full scale work: solid wood, strings, mechanical components. Dimensions: 5m x 2m.  
A still large abstract wall sculpture/painting, constructed by numerous overlapping strings, tunning pins and machined wood pieces, inspired by musical instruments and musical symbols.
The proposal is a continuation of my body of works that utilize wood, strings and metal components. This work aims to reveal the acoustic qualities hidden in classical musical instruments, which are the core of any music study.
Using simple elements, this abstract music painting presents the dynamics and emotional tensions in music as expressed by the visual arrangments
of overlapping shapes and strings, which is perhaps the most used element in the manufacturing of musical instruments throughout the history of music.