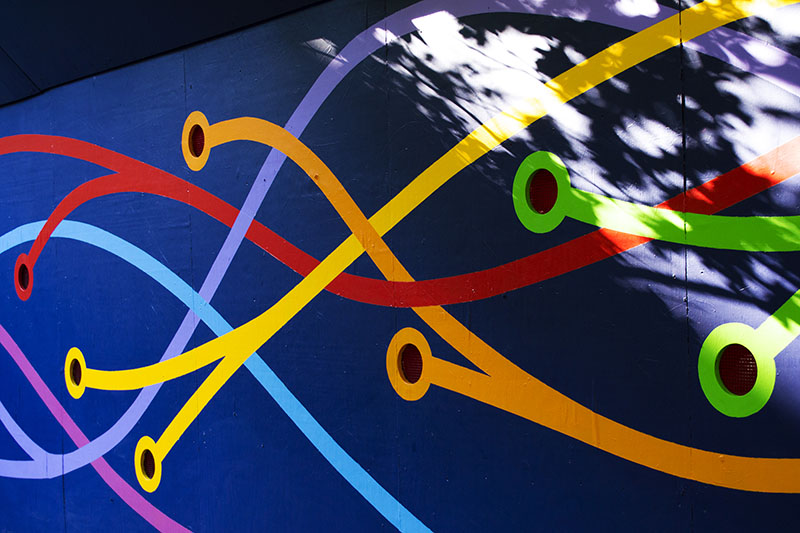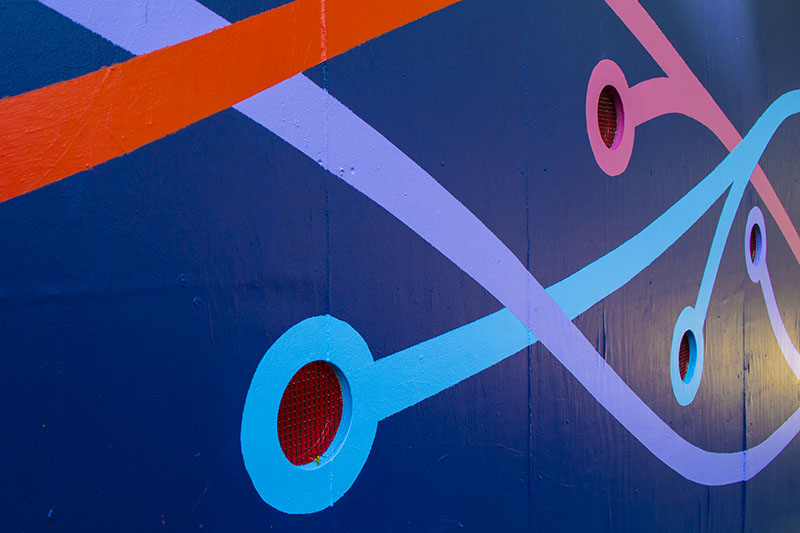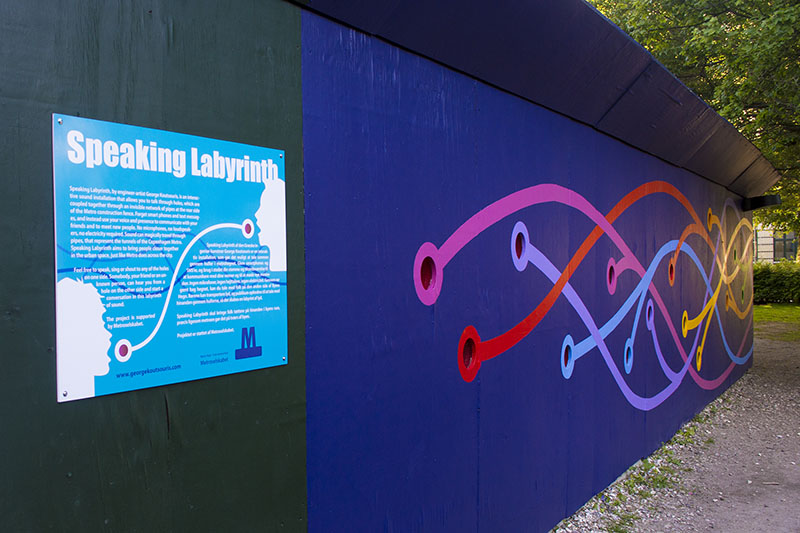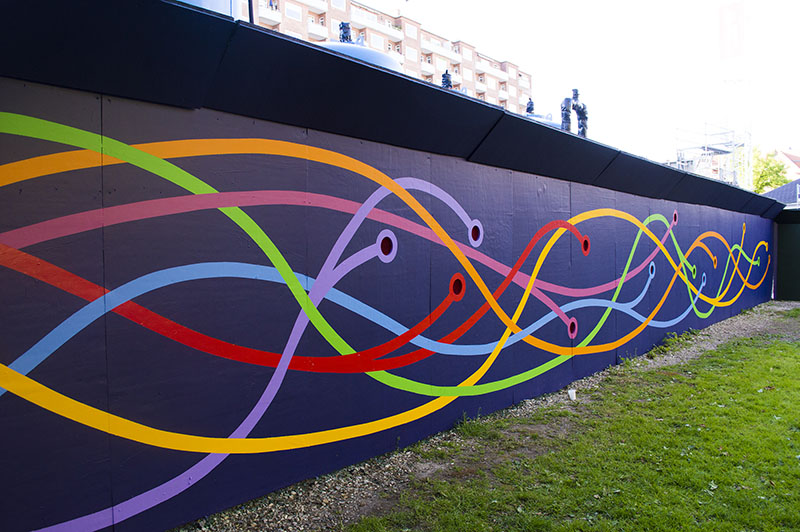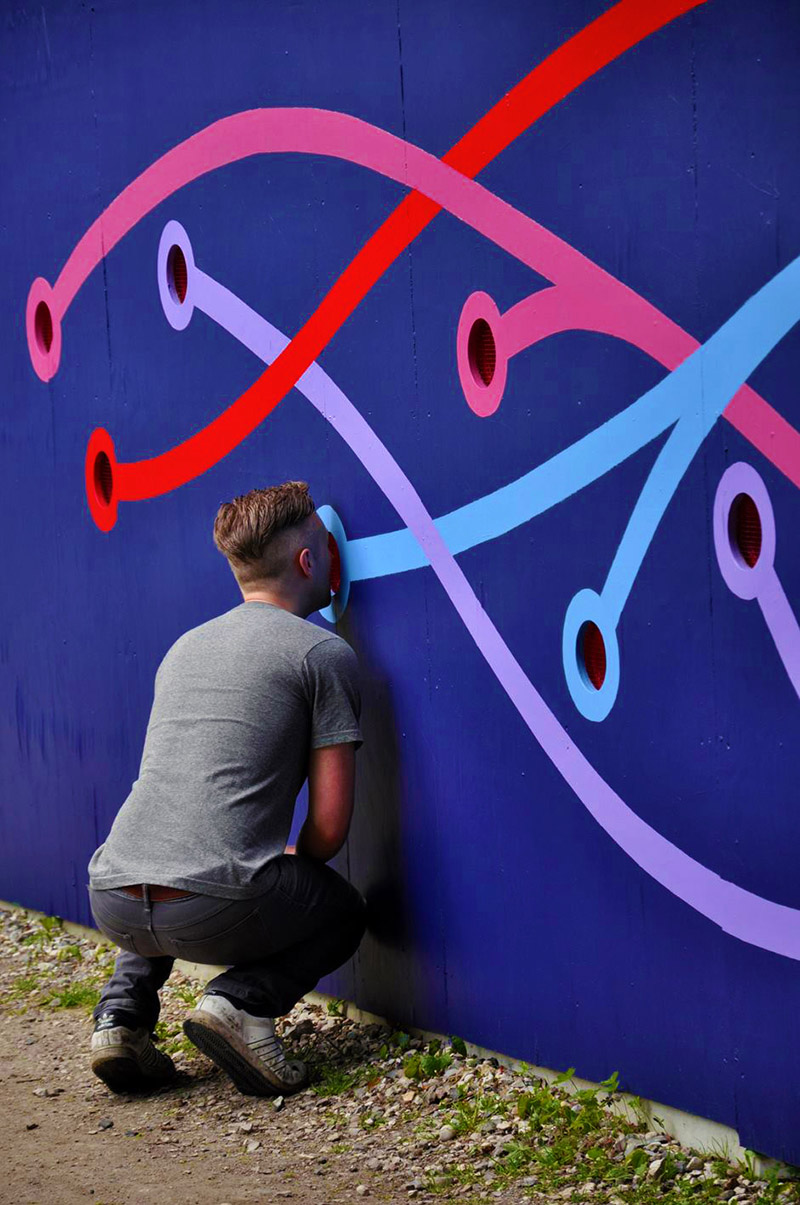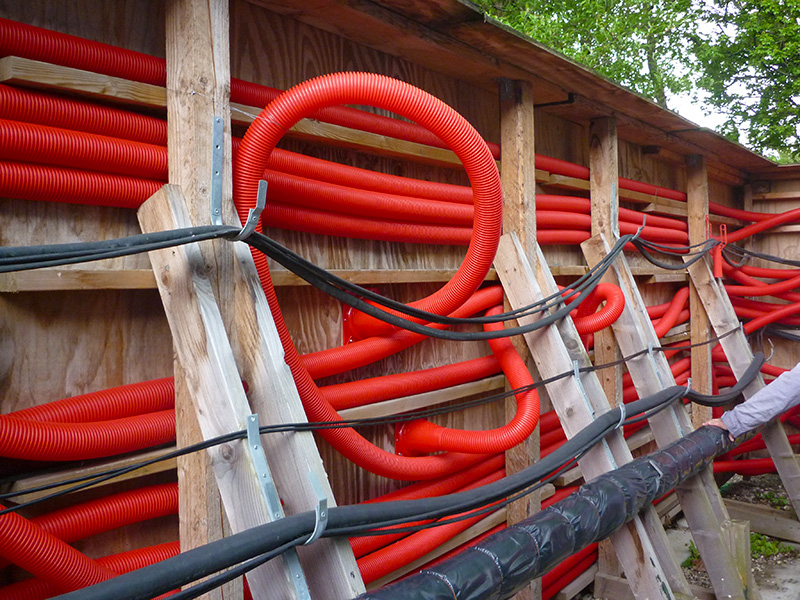 Frederiksberg, Copenhagen, Denmark, June 2015.
Holes on plywood fence, plastic flexible tubes, horns, metal grid, paint. Dimensions 30m x 2m x 50cm.
Composition reproduced during the opening: Labyrinthicalities, George Koutsouris 2015. Vocals by Benjamin Theis Nellemose and Polyxeni Zavitsanou.
Project commissioned and supported by Københavns Metro.
A right-angled plywood wall is populated with 28 holes which are coupled to each other by a network of industrial tubes at the rear side. The tubes are able to carry sound from one hole to the other and audience is encouraged to speak through the holes and establish a communication path by finding the appropriate pairs in a labyrinth of sound.
The tubes represent the tunnels of the Copenhagen Metro, while the whole artwork aims to bring people closer together in the urban space, just like Metro does across the city.